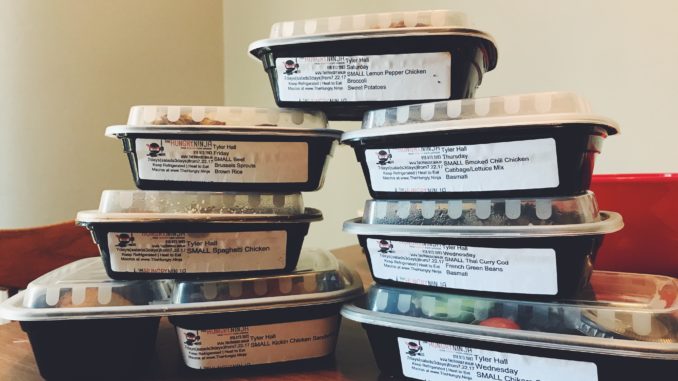 I recently found out about an awesome little food delivery service out of Broken Arrow called The Hungry Ninja. The concept is simple:
You go to their website at www.thehungry.ninja and select as many meals as you want from their large selection of healthy and tasty dishes.
You pay for your meals.
The meals show up at your house.
See? I told you it was simple.
I would love to eat healthy every day, but for that to come to fruition from my own hands, I would have to make some major time sacrifices. That and I would have to learn how to cook.
I'm busy. People are busy. That's just how life goes. I'm not going to sit here and act preachy about it (seriously, I'm the last person that should be getting preachy about eating healthy), but it does make one wonder: Is there an easier way?
Well — to put it shortly — yes, there is an easier way: Someone else makes the healthy meals and brings them to your house.
Like anything that's convenient, you're going to pay more money. However, I'm glad (and somewhat surprised) to say that, as far as I can tell, using The Hungry Ninja was easily justifiable — not only because the price was actually quite low, at about $6 per meal for my order, but the fact of how much time you save by not having to shop or cook your meals.
Think of it like this — I know roughly what an hour of my time is worth. If I've freed up 3 or 4 hours that I would spend looking up recipes, putting together a shopping list, going to the grocery store, and cooking, I am absolutely money ahead. Plus, I genuinely just despise doing those things (unless it's a trip to Reasor's, which always means a stop by the cheese stand thingy.)
THE MEALS
Okay, let's take a look at the meals I received. I jotted down notes on each one, which typically consists of 3 ounces of a protein, a half cup of vegetables, and a third of a cup of carbs.
Here we go:
DAY 1 – SMOKED CHILI CHICKEN WITH A CABBAGE/LETTUCE MIX AND BASMATI RICE
This one sounded great, so I decided to give it a try first. The chicken was everything I hoped it would be: fresh, well-seasoned, and tender. The lettuce and cabbage mix was also delightfully fresh and light. The basmati rice, which I'm glad I ordered with a few different dishes, was a quick favorite for me. I could eat that stuff everyday.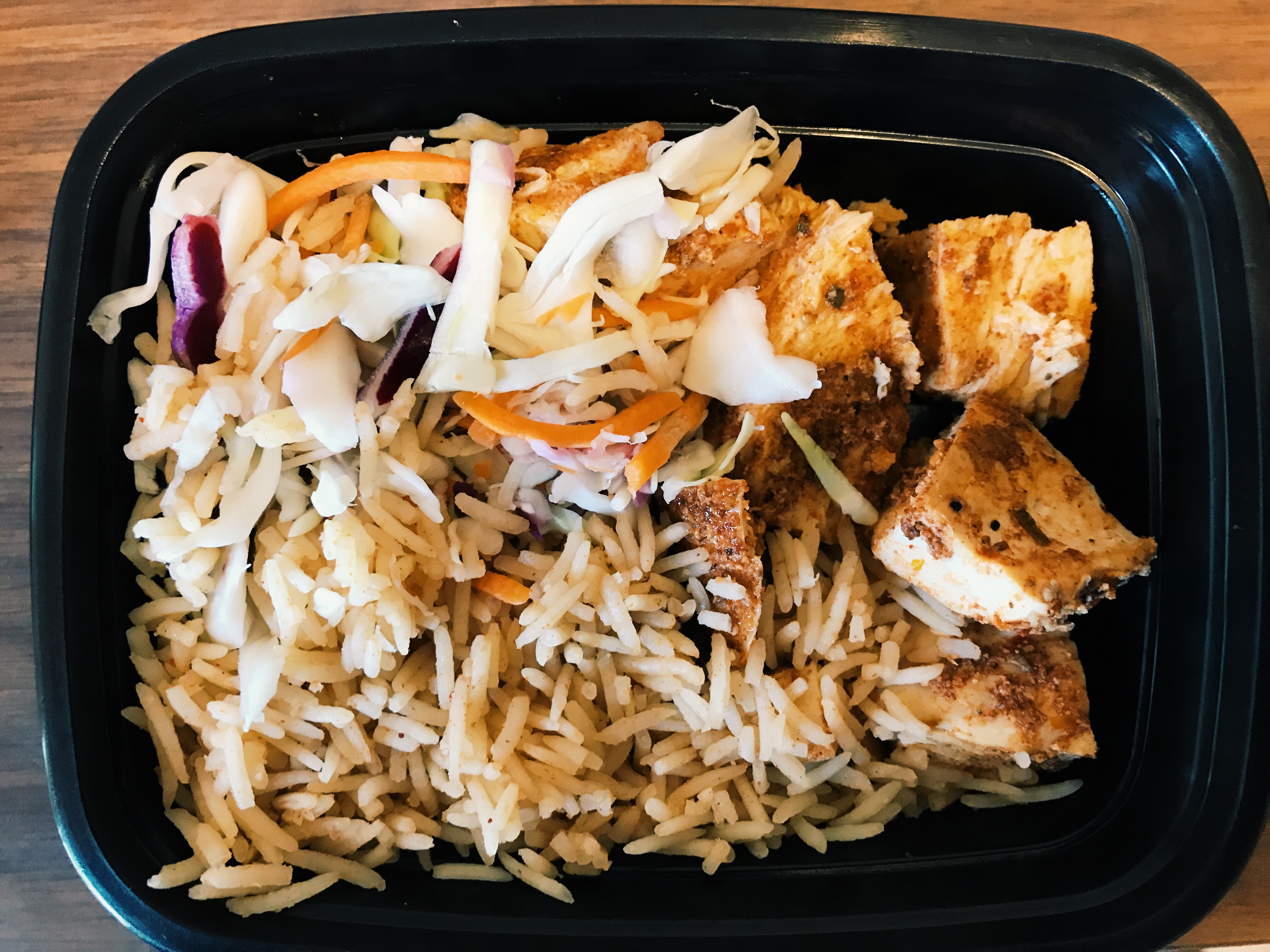 DAY 2 – LEMON PEPPER CHICKEN WITH BROCCOLI AND SWEET POTATOES
I don't usually dig broccoli (at all), but I wanted to see how it would compare from The Hungry Ninja. That was a good idea, because it was delicious and made me feel like I could actually enjoy eating broccoli. That's a miracle in itself.
The lemon pepper chicken — another zestier protein option — was definitely enjoyable, too. Come to think of it, I've never been much of a "chicken" guy, but by meal #2, I'm starting to wonder if I can, in fact, be a "chicken" guy.
Let's not forget about the sweet potatoes. Those sweet, sweet, sweet potatoes. So good!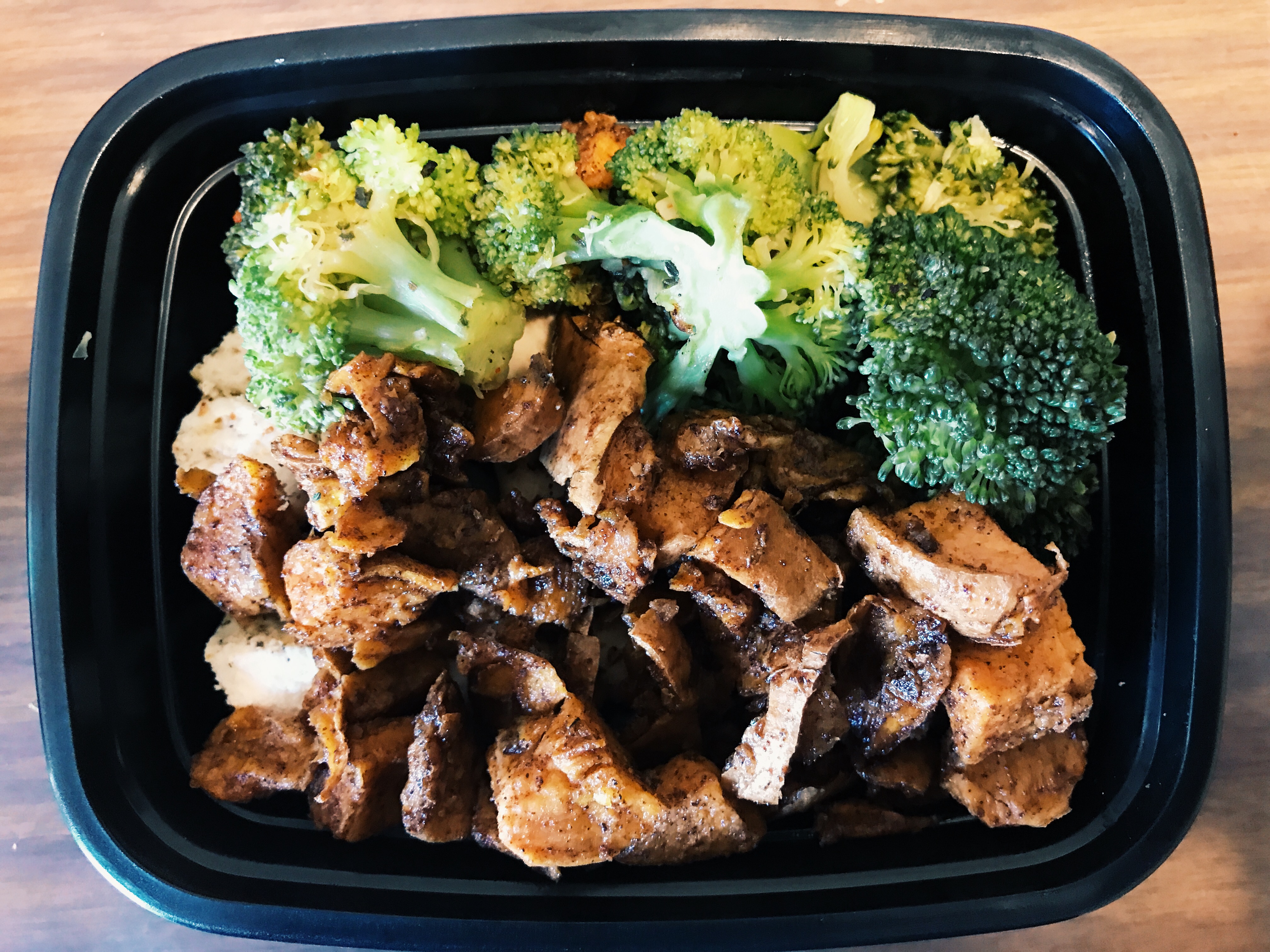 DAY 3 – THAI CURRY COD WITH FRENCH GREEN BEANS AND BASMATI RICE
I picked this one because, well, it just sounded interesting.
I think the picture says it all, but the green beans aren't exactly Jolly Green Giant. These are more like what you could imagine being picked from a local farm. They were snappy and fresh.
I usually reserve my fish meals for the likes of White River Fish Market, so it's hard to touch that kind of freshness and quality. Alas — the Thai Curry Cod was indeed fresh, tasty, and expertly seasoned and cooked.
Bravo, Ninjas. I'm glad I tried this one.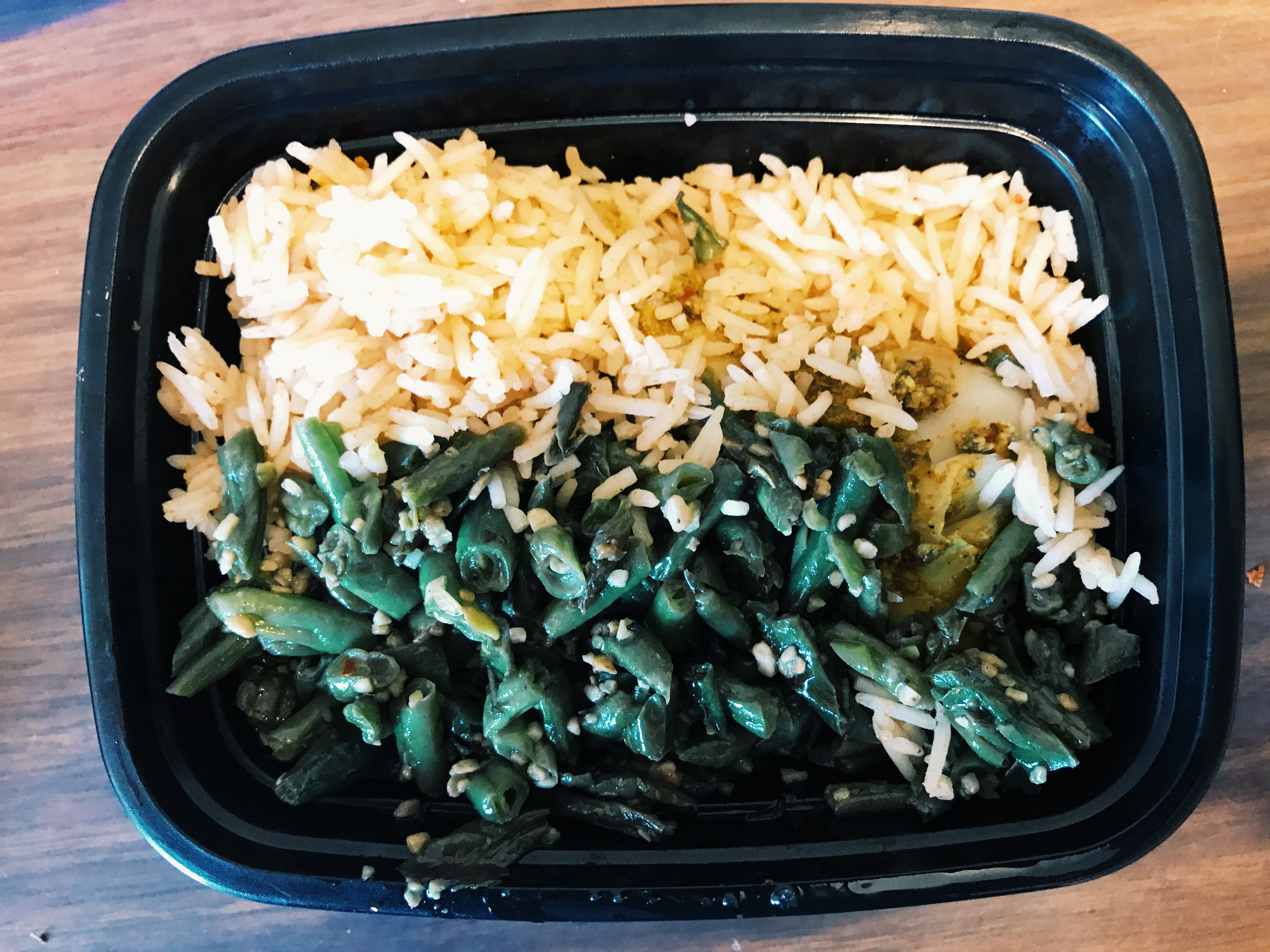 DAY 4 – BEEF WITH BRUSSELS SPROUTS AND BROWN RICE
HOLY. COW.
These brussels sprouts were the bomb. This is one item from their menu that I actually considered trying to replicate after I ate the meal. I'm going to need more of these in my life.
The beef and rice played nicely with each other. It's surprising how these "small" meals — which do come in modestly-sized container — are so filling. I was never hungry after eating these until it was time to eat dinner. I like that.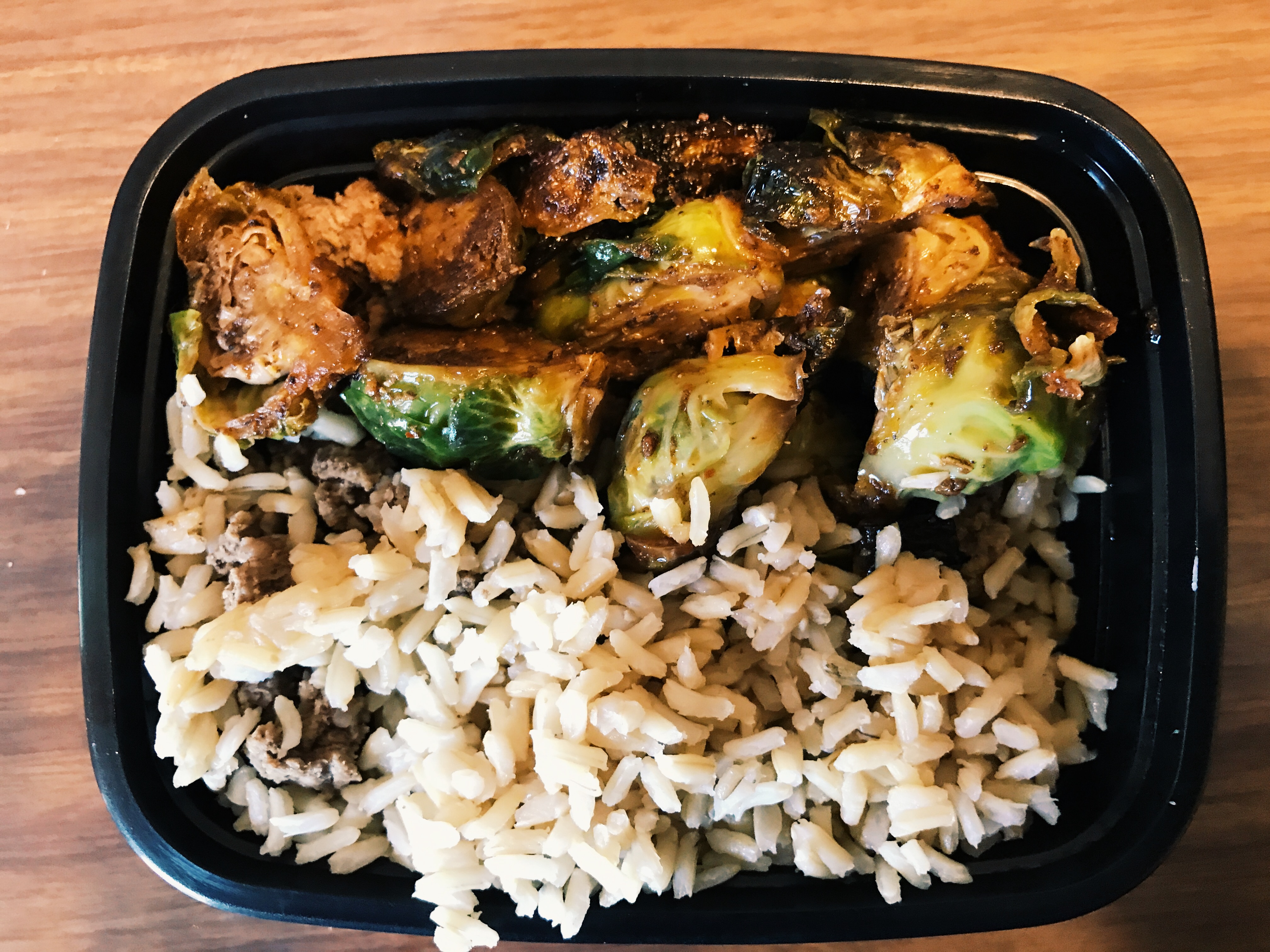 DAY 5 – CHICKEN SPAGHETTI!
My mouth is watering just thinking about this one. In a delightful departure from the norm, The Hungry Ninja uses shiritaki noodles instead of your typical pasta. These noodles, as you can imagine, have a little different texture than the standard version, but they're actually quite good.
The red sauce was perfect. It had a tiny bit of zing, which I always like.
I'm going to end up getting this meal again, probably sooner than later.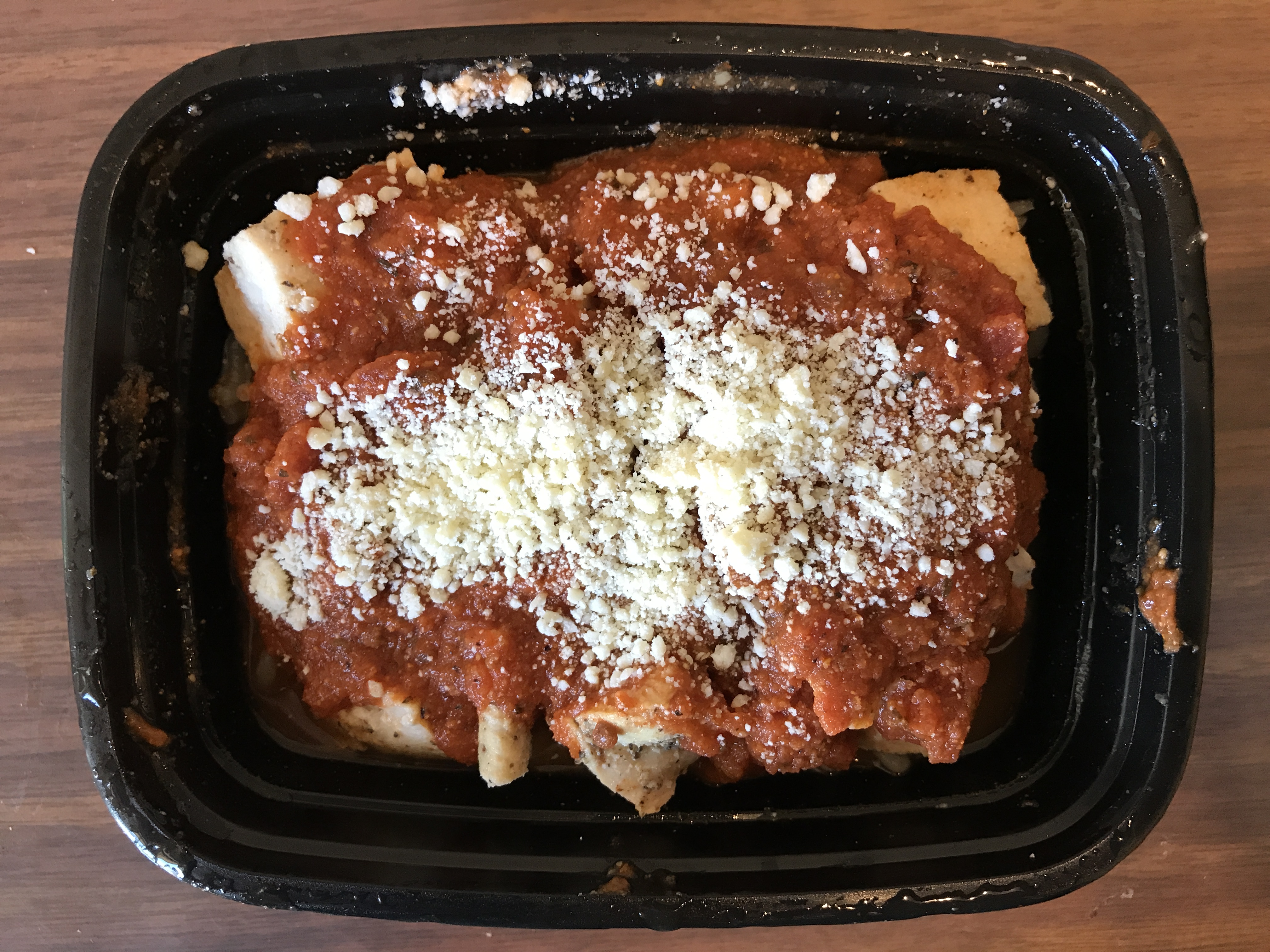 THE "DINNER" MEALS I HAD FOR, WELL, DINNER.
Here are two meals I had for dinner on different days.
The first one pictured is the Ninja Chikara Salad and it was host to an exciting list of ingredients, which included by my best guess and memory:
spinach
chickpeas
quinoa
avocado
blueberries
sunflower seeds
tomatoes
feta cheese
and a citrus vinaigrette
This one needed to be ate in the first two days for shelf life purposes, so I wasn't exactly bummed out when I decided that I would need to eat it for dinner one night. This was one of the finest salads I've had in a long time. I mean, with an ingredient list like that, how the heck can you go wrong?
I also ate the Kickin' Chicken Sandwich for dinner one night earlier on, because it has a shorter shelf life due to the fact that their bread is scratch-made and has zero preservatives. It's also gluten- and grain-free.
Normally, I would assume that there would be a "flavor compromise" made to accommodate a gluten- or grain-free diet, but this bread was actually much better — slightly sweet, even — than any regular bread. I would take this stuff on a sandwich any ol' day.
The chicken, tomato, onions, and avocado stack high on this sandwich, too. This was an easy favorite for me.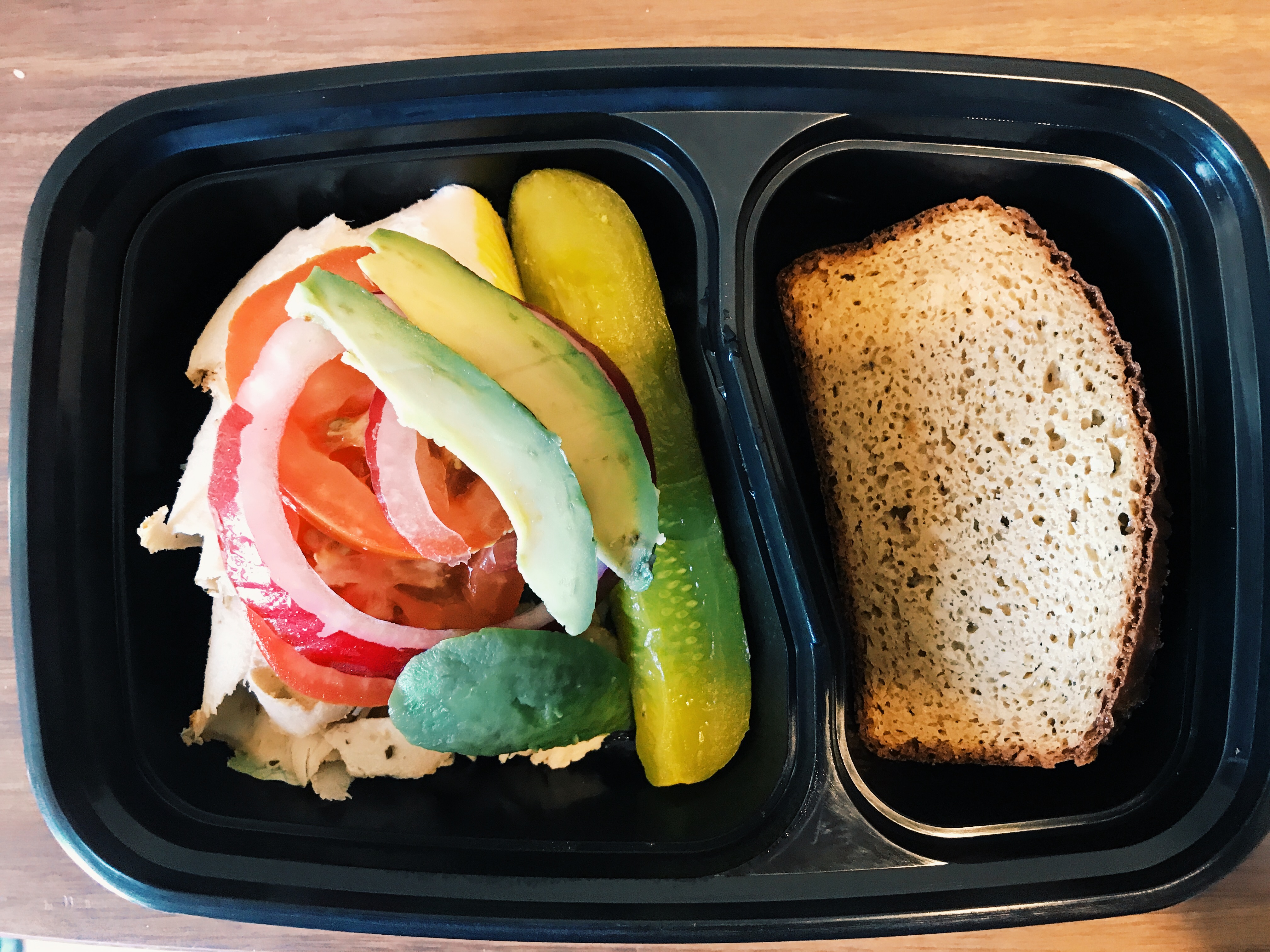 Conclusion
If you're in the Tulsa area, just try these guys out. You can fully trust that you'll get your money's worth.
I actually lost a little weight just eating these for lunch… that didn't even include dinner, except for one two of the aforementioned evenings.
The meals were tasty, convenient, relatively inexpensive, and most importantly: healthy. Try it for yourself and use the promo code "NINJA10" to get 10% off your first order.
Enjoy!