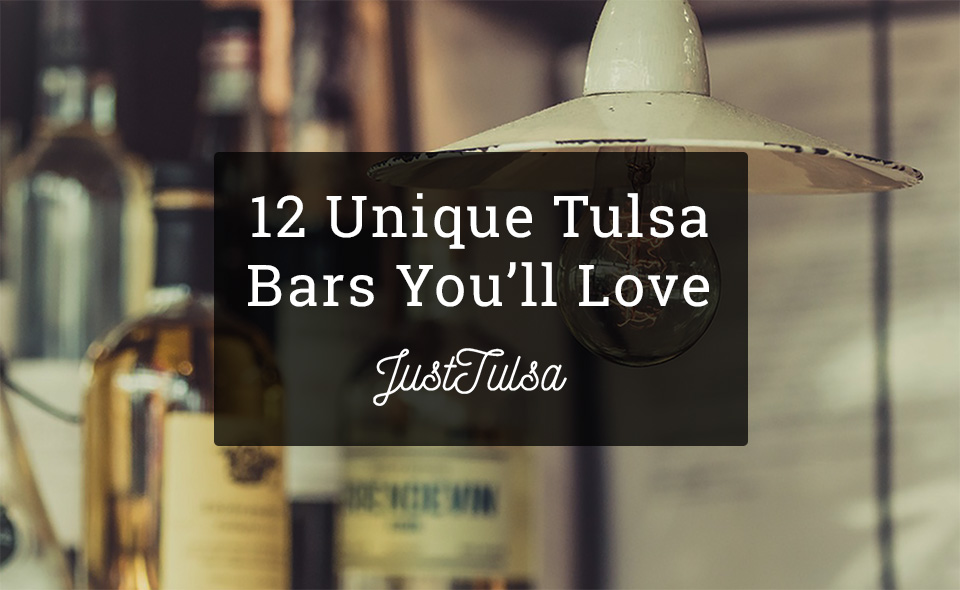 Tired of meeting up with buddies for happy hour at bland and boring bars?
Have you wasted way too much time debating with friends or coworkers on the evening's happy hour destination? Worse yet; has an over-enthusiastic buddy dragged you to a bar that just… sucks?



Tulsa has a thriving little nightlife scene, but a city this size doesn't grow a bar scene like ours without a lot of crappy bars, too.
So today, we're actually going to tell you about a handful of Tulsa bars that:
A.) We actually do like
and
B.) Are really interesting — either by concept, location, or theme.
Let's get to it.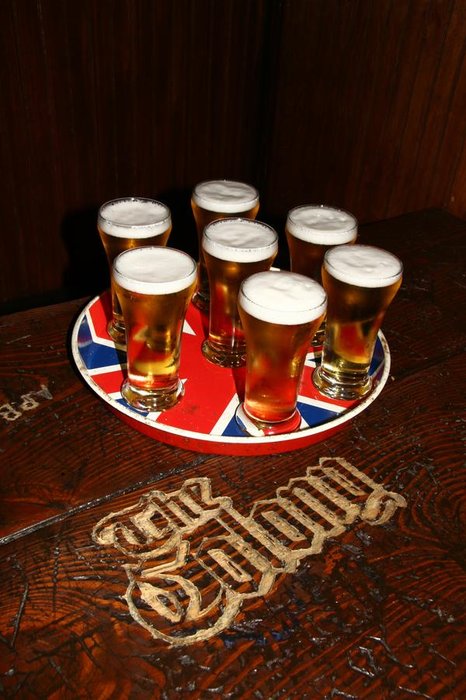 One of Tulsa's oldest bars, The Colony was originally opened in 1958 as The Colony Inn. The Colony has seen a rich and colorful history since its opening — once even being owned by Tulsa music icon Leon Russell.
It's said that The Colony — located at 28th & Havard — is styled after the divey pubs in England, but that will probably be lost on most of us that haven't been to the divey pubs in England.
The thing is, it's not really the style of the bar that puts The Colony on this list. It's the music.



Today, The Colony is home to a talented and diverse rotation of bands and musicians — many of which are being referred to as crucial parts of "The New Tulsa Sound."
The Colony is also probably the only bar in Tulsa the Eric Clapton and George Harrison have ever both played at.
Beer prices are fair. Service is friendly. Check out their Facebook page here and pop in next time they bring in a musical act. I promise you won't be disappointed.
The Downside:
This is one of the few bars in Tulsa that actually charges a cover occasionally. Always a good idea to call in advance if you don't carry cash often.
Drake's Tavern
"Drake's Tavern?"
That is usually the subsequent question that is asked when I ask someone if they've been to this awesome little Cherry Street hole-in-the-wall. I'll tell you why:
Drake' frontage — tucked neatly into the 15th & Trenton block — is so small that it is almost invisible if you aren't carefully scanning the building that it occupies. When newcomers open the door, it's the same thing every time: "WOW."



Drake's Tavern is the narrowest bar in Tulsa, most likely the narrowest bar in Oklahoma, and probably one of the narrowest bars in the US. When patrons set at the bar, people walking behind them have 2 to 2.5 feet between the back of the chair and the wall. Told you it was narrow.
The bar itself is fairly long and usually occupied by neighborhood residents that live — I would say 85% or more regulars at any given time. This place is a real neighborhood bar and it is one of my personal favorites.
The Downside:
If this bar is crowded, it is crowded and smoky. It is otherwise an awesome bar.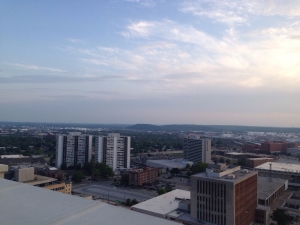 The highest altitude watering hole on this list, the Mayo Penthouse — at the very top of the Mayo Hotel at 5th & Cheyenne — also offers what is probably the most beautiful view, too.
In hindsight, the term "watering hole" feels a little crass for a bar of this quality. Service here is top notch, and prices are respectable. And like I said, that view over the Tulsa skyline is just something else.
You truly need to experience that in person.
While much about this bar says upscale, you don't need to worry about snooty folks (staff nor customers); the scene at the Mayo Penthouse is always down-to-earth.
The Downside:
Finding parking can be a real pain in the ass.