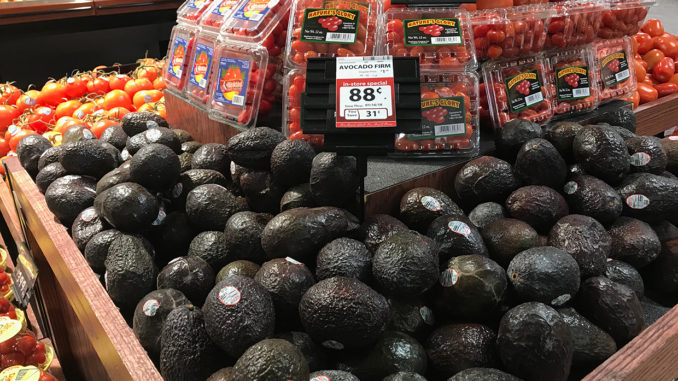 Hey, hey! This was a fun post to do — mainly because it resulted in the fairly quick loss of 14 lbs. in the first two weeks of January. You'll notice further down in the body of this post that I mention 12 lbs. at one point; that was how much I had lost when I wrote that part! I partnered up with Reasor's this week to tell you all about some pretty smart changes I made to my eating habits this year. Below you'll find a fairly general overview of how I was able to shed a few pounds by — spoiler alert — cutting out sugar completely and really watching my carbohydrate intake. If you have any questions, send me an email at Tyler@JustTulsa.com and I'll try to help where I can. Enjoy!
In the last week of December 2017, I decided that I was going to change my eating habits for the healthier in 2018, if only for long enough to make a decision to continue on based on my personal analysis of semi-short term results. Yep — that's a lot of words to use in place of "because I'm kinda non-committal."
Hear me out: a significant portion of JustTulsa.com's web traffic comes for articles about pizza, Mexican food, and brunch. A person doesn't come to form opinions on Tulsa's food scene without trying a little of this and a little of that.
Yes. "Changing my eating habits" would seem to imply that I'm going to have to take a short break from trying any new restaurants that have opened up recently (Torchy's Tacos ::tears::).
Not exactly titillated by the thought of sitting down to a quiet meal with baked chicken and broccoli (forgive me, I'm a dine-out kinda person… and Liz is whether she admits it or not), I tried to picture a way that I could make this a semi-interesting endeavor. Naturally, the thought of dropping a few pounds wasn't exactly on the back burner.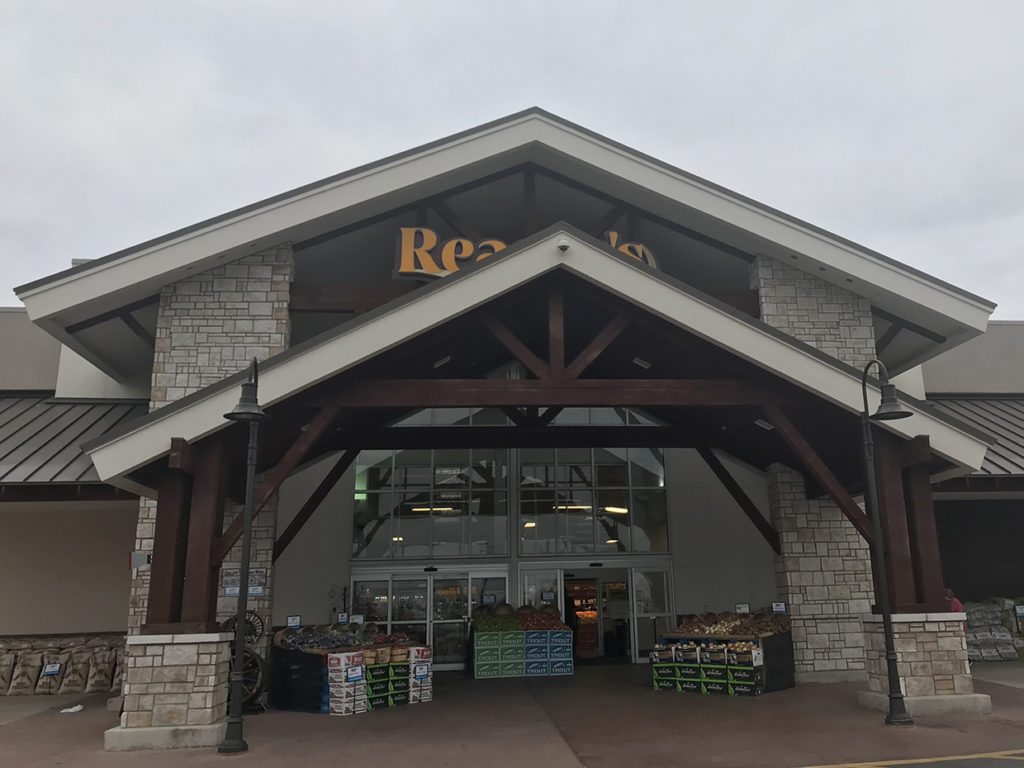 Like many people around Tulsa, I tend to do my next week's shopping not long after lunch on Sundays. As many of you know (from random Sunday Facebook pictures at Reasor's over the last few years or even from this recent post I wrote about my favorite foods at Reasor's), I do my Sunday shopping at Reasor's.
Of course, this year's shopping trips would be a little different — at least temporarily — as I would be shopping for significantly more meals, so doing a minor clean-out of the fridge and cabinets helped to prepare.
This was the first step to losing 12 lbs right off the bat.
I did a little prep work before my shopping trip (I highly recommend this) so I would have some recipes that sounded good to me for reference.
I actually found Reasor's weekly ad (updated weekly, obviously) on Reasors.com, so I compared it to some of the items I knew I would need for my recipes and actually found a couple of deals that were going on that week.
One thing I noticed, is that on their weekly ad, Reasor's has a few items that have a little "Eat Right Feel Great" logo near the product. These little graphics indicate items that meet strict nutritional criteria and are selected specifically by Reasor's Registered Dietitians. Reasor's kicked off the Eat Right Feel Great program back in 2015 to help promote healthy lifestyle education for both shoppers and employees.
As a matter of fact, the more that I looked into it Reasor's has a lot of information on their website about health and wellness, including a dietitian's blog, an events page with upcoming healthy living classes, and even a page with several videos explaining different aspects of healthy shopping and eating.
Most importantly, Reasor's Registered Dietitians are available for personal consultation.
Off to the grocery store!
I headed into Reasor's, which was buzzing as it always is on a Sunday despite painfully cold temperatures outside.
I had a few criteria of my own for how I would be changing my eating habits:
Drastically reducing sugary stuff in general.
Focusing on foods that help me to stay full longer, ideally from protein and fiber.
Watching carb intake and shooting for 50g or less of carbs, per day.
Pay attention to calories.
Not buying stuff that I'm not going to enjoy eating.
This sounds kinda picky, but it was actually easy to do on the first time. Now approaching week 3, I've actually found it to be easy beyond my own initial belief to shop like this. I'll describe how I feel this far in towards the end of this post — I'm kind of surprised that I've stuck with it, but the visible results are what have made this easy.
Cheese.
I like cheese. Most people like cheese.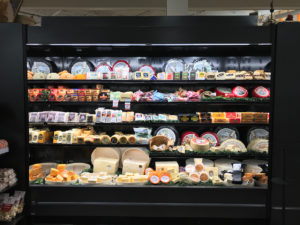 I don't want to give up cheese.
Luckily, I found out how to incorporate these values into my shopping and eating. Many non-processed cheeses like mozzarella, cheddar, and parmesan have little to no carbohydrates, although you'll want to keep an eye on calories, obviously.
With my decision to cut back on sugary stuff (and really, just sugar as much as possible), Reasor's cheese selection — you've all probably heard me talk about it over the last few years — was a big help in keeping things interesting.
Meat.
Yep — I'm a meat eater.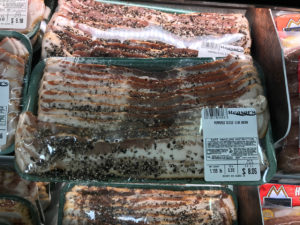 I had no problem at all finding meats that were more nutritionally robust and appetizing than a fast food dinner. Two of my favorite picks from the first week's shopping trip were their top sirloin steak (which was actually the first product I noticed with the Eat Right Feel Great graphic) and their Atlantic salmon.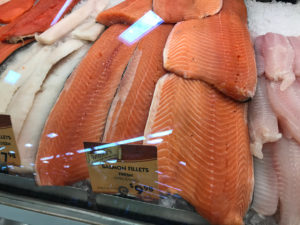 The fact that these foods are higher in protein made a very noticeable difference when it came to feeling hungry.
Especially after I got past the good ol' sugar withdrawals, which were obnoxious and brutal.
Since then, I've shifted to paying closer attention to fat and protein (within the general context of calories) and I've found that foods with more of these things and less carbs can be eaten in reasonable quantities that almost zero feelings of hunger between meals. That was a big score when I figured that out.
Vegetables.
Although I have a lot of exploring and testing to do in this department, Reasor's produce section leaves person with LOTS of options.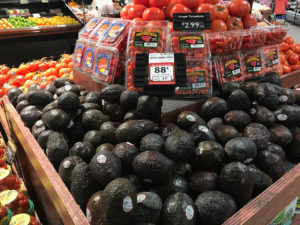 Avocados have been a favorite so far. At less than a buck each, they're a great snack.
I've also been doing sauteed asparagus (went great with their salmon) and have been making some great little salads with spinach and grape tomatoes.
While I'm thinking about it (I'm about to get hybrid, here), I did also make some cream cheese stuffed jalapeno poppers the first week. I did this with Reasor's-brand peppered bacon (this stuff is really good) and jalapenos (you can easily buy more than you need for $1.) That was a fun way to eat vegetables.
Drink.
I'd never been terrible about drinking soda until I got on this taco truck kick these last few years. There's just something about that glass-bottled Coke…
Keeping with the "no sugary stuff" theme, I decided I would find some drinks that I enjoyed. Reasor's has an insane section (as in, a whole aisle) of bottled and canned drinks and two particular products have helped me forget about soda:
LaCroix sparkling water and another product called Sparkling ICE. Both are flavored sparkling waters, but they're quite a bit different than each other.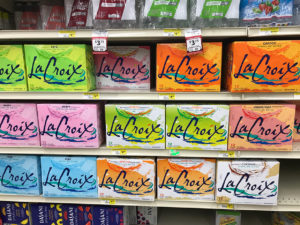 LaCroix, for those who haven't had it, is a much subtler flavored drink and some say it even has a little bitterness to it. I like that part of it.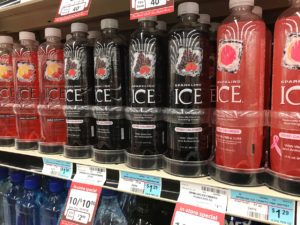 The Sparkling ICE stuff (which Reasor's recently had on sale for a dollar cheaper per bottle than you can get this stuff at Kum N Go) is borderline punch-like as far as sweetness goes. But still, no sugar. As a matter of fact (and this goes for both drinks), there are no sugars, calories, carbs, protein, fat, sodium or anything in these drinks.
I would attribute a large part of this initial weight loss to my enjoyment of these drinks. Try it yourself for a week in place of soda and see how you feel about it. I'm definitely going to be sticking with these.
After recently finding out that Reasor's was carrying locally-roasted Topeca coffee, I decided to treat myself to some of that, too.
Etc.
I did go ahead and buy some Russell Stover's Sugar Free Chocolate Peanuts as something sweet to snack on, but I didn't end up leaning on these too much. They really are good for having no sugar in them, though.
As a matter of fact, I bought some Planter's chipotle-seasoned peanuts and some "smokehouse" almonds, that I've been enjoying more regularly.
(Temporary) Summary.
Now keep in mind: I'm only two weeks into this experiment. Some portion of this initial amount of weight that I've lost is definitely "water weight". At the same time, I haven't exactly been pulling the "male fitness model" gigs lately, so I've got some pounds that are just itching to be gone. At least that's how I like to think of it.
For the sake of personal health and safety, I should also mention that these items are all my personal preferences. It would be prudent to chat with your doctor or dietitian before altering your own diet in a big way. What works for me may not be the best thing for you.
Quick Tip:
I actually enjoy grocery shopping because it's a task that requires some attention, yet I can zone out a little and relax. However, one thing that I've realized is that — with upcoming tasks like the TV show project and big giveaways that I have planned, I'm still open to trying things that save time.
One thing that I plan on trying out this week is Reasor's online shopping and curbside pickup. They've been doing curbside pickup for years, but after playing around with their online store the other day, I'm going to have to try it. It's easy to use, saves a bunch of time, and I'm hopefully going to make use of the time I save in a way that makes my days a little less hectic!
Thanks for reading!
-T