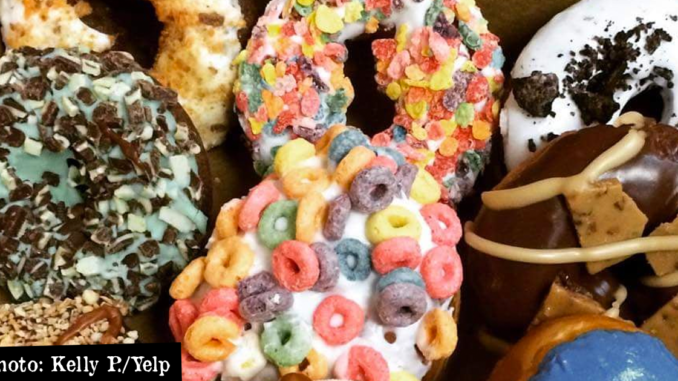 Tulsa is finally getting a Hurts Donut!
At this point, almost everyone has heard that Hurts Donut is coming to Tulsa.
Tulsans have been anticipating the opening of Tulsa's newest (and most creative) donut store for quite a while. That anticipation continues to grow as Hurts Donut gives away a dozen donuts to new a winner every day, as they count down to their official opening.



Despite the fact that the original Hurts Donut store opened in Springfield, MO less than four years ago, the chain has grown quickly; the company plans to have nearly twenty stores in operation within the next few years.
So, what's all the hype about Hurts Donut?
Like many strong businesses, their product is only a completely different level than the products of their competitors. When Krispy Kreme opened in Tulsa years ago, it immediately put the mom and pop donut shop industry on its head. Remember how people would line up to wait for a dozen of Krispy Kreme's famous glazed donuts? It was utter hysteria.
Whether you're interested in trying a maple longjohn covered in bacon, or a donut encrusted with cookie crumbles or cereal, you're going to see what has caused Hurts Donut to grow so quickly.




Allow me to share a few examples of some of the creative donuts that Hurts Donut sells at some of their other locations. Warning: don't look at this if you're hungry.