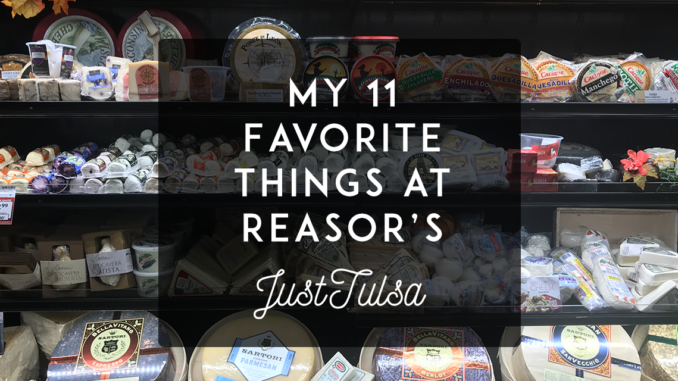 Like many families do, we tend to bring a big chunk of the family together for lunch on Sundays.
The food is always great and the conversations are just as enjoyable (although the recurring discussion of our favorite Netflix shows may have run its course… at least at our table.)
At some point last Sunday, the conversation morphed into a discussion about some of the crazy stuff that Reasor's sells at their meat counter (shish kabobs, stuffed mushrooms, and the like; I think we started off talking about my dad's homemade jalapeno poppers, which Reasor's also sells… well, they don't sell my dad's, but you get what I mean.)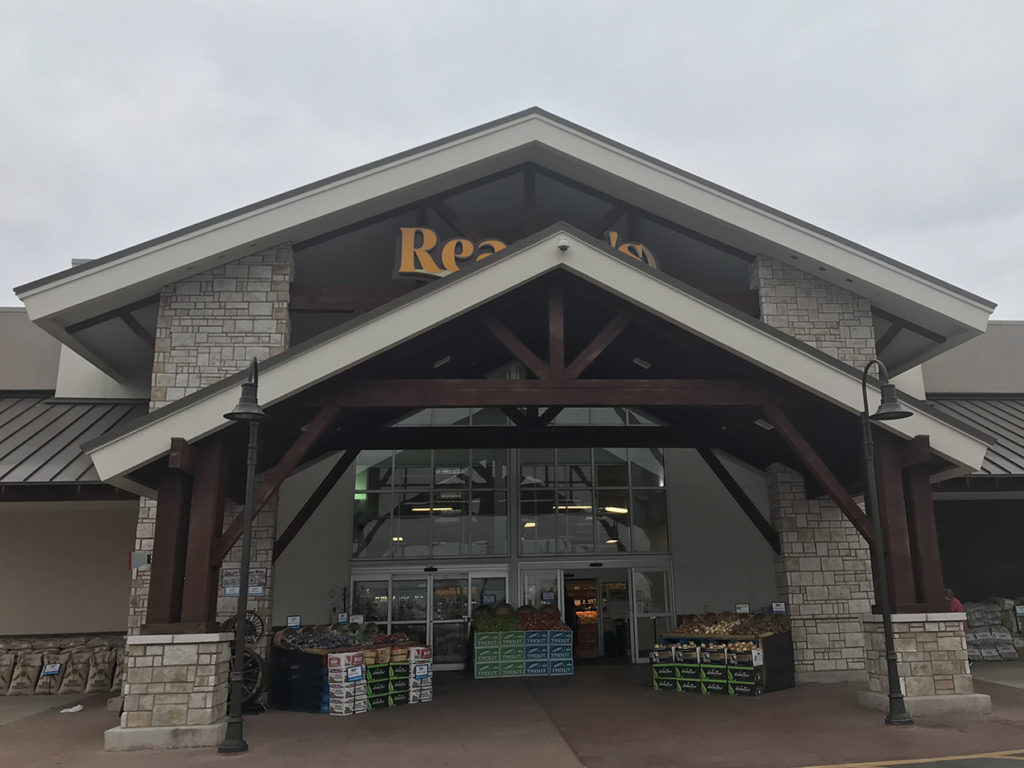 Like always, this conversation meandered on, but at some point one of my cousins said, "You should write a post about the best stuff at Reasor's!"
Aaaaaand since a topic like "best stuff at Reasor's" would be pretty subjective, I decided to list out a few of my favorite things that I buy at Reasor's, instead.
1. That cheese counter.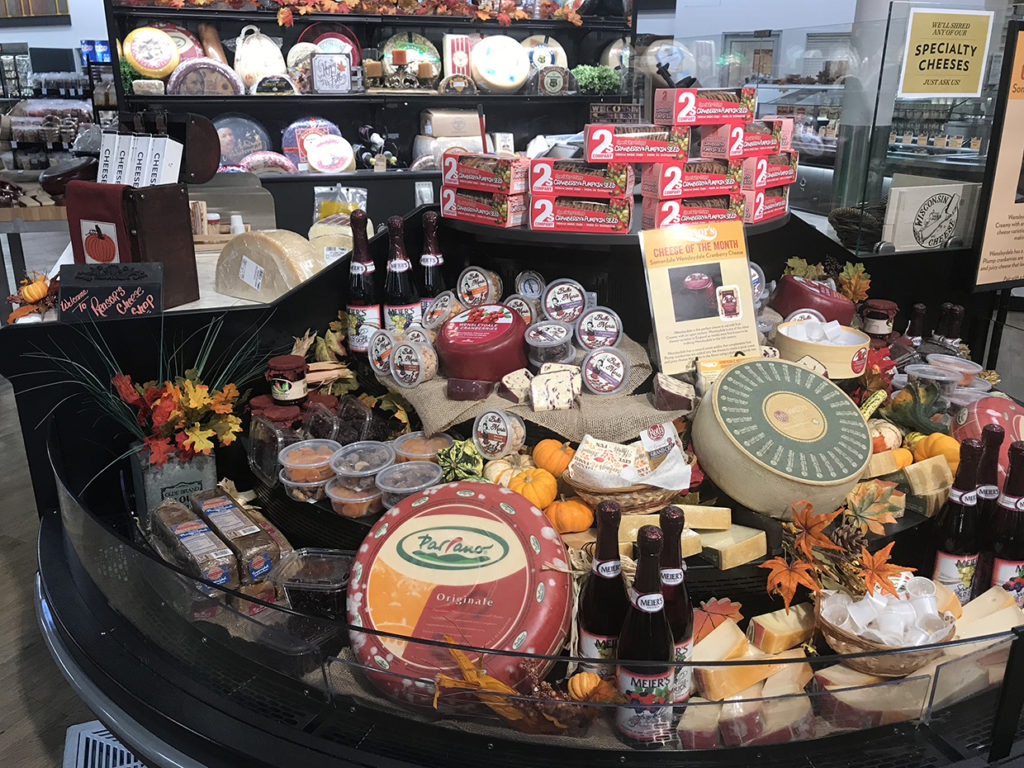 There's no denying the power of Reasor's cheese counter.
I've posted about it (probably several times, at this point) on here and at the Just Tulsa Facebook page and I only love it more every time I visit. Actually, it's more of a "love/hate" thing because, honestly, I always end up buying a couple of pieces of cheese that I totally did not intend to buy when I sat out on my grocery-getting trip.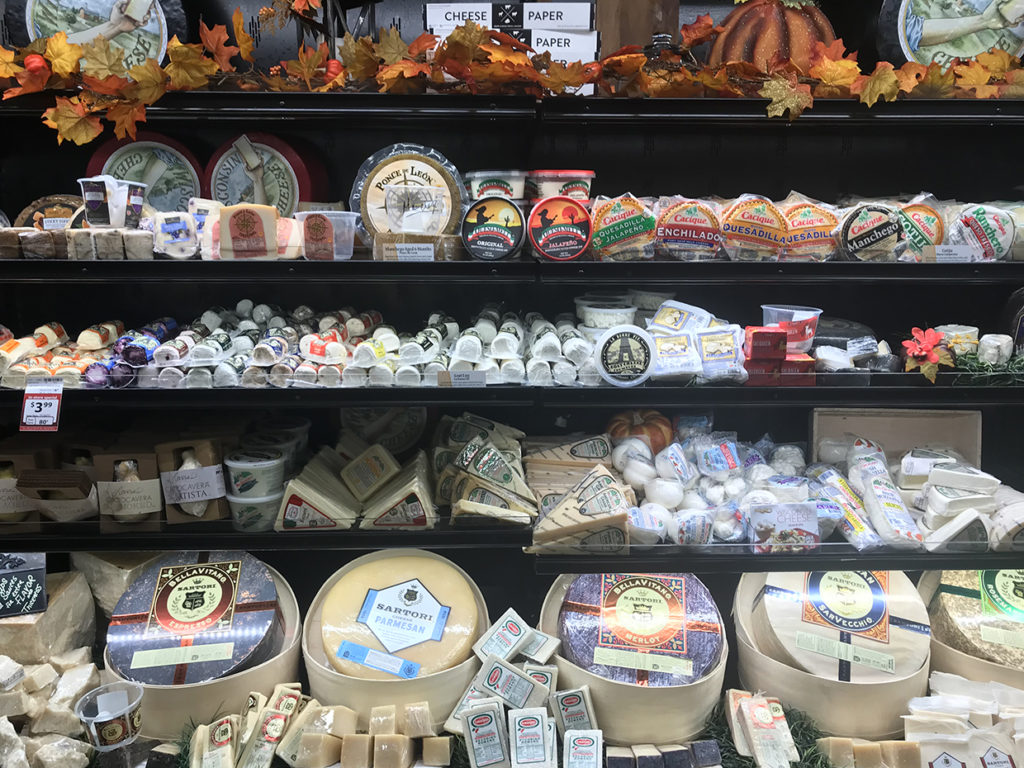 And to be fair, we're talking about some premium — and priced as such — cheeses, here. For example, look at this one below: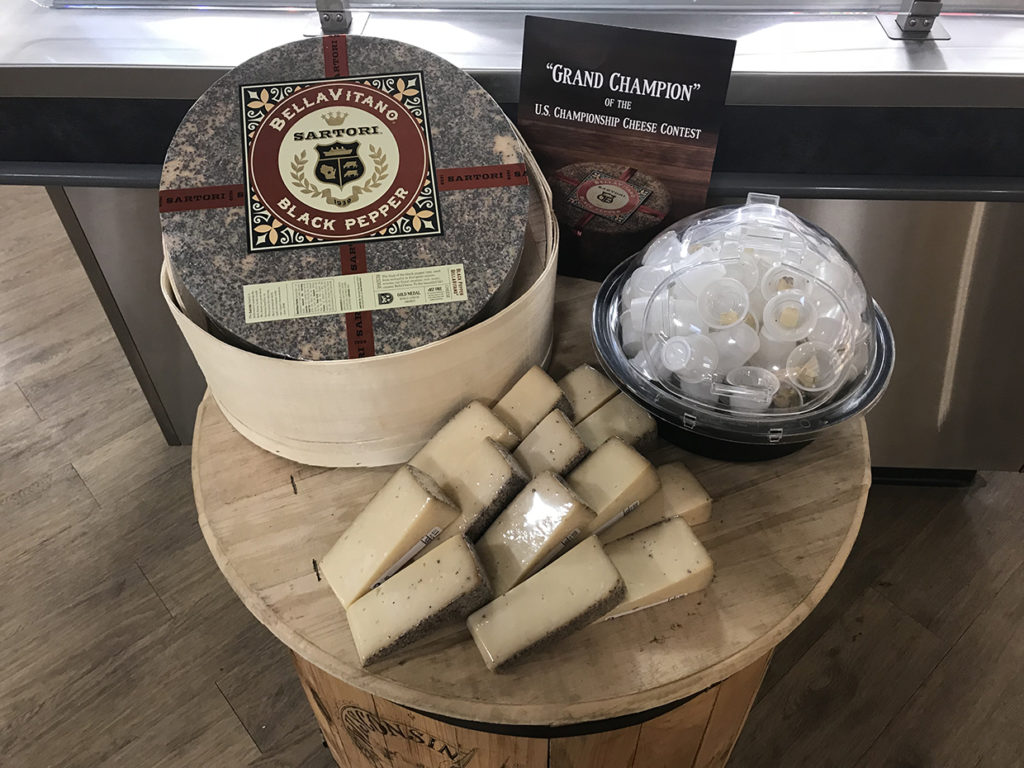 You saw the sign that said "GRAND CHAMPION" right next to the wheel of cheese, right? Well, grand champion or not, I tried a sample of this BellaVitano Black Pepper cheese (made by Sartori) and I had to get it.
Notice how I said the part about "sampling" this cheese? Yep. Reasor's always has a handful of samples to try of these premium cheeses. Kind of a side benefit, right?
Now I know I've mentioned this cheese on the Just Tulsa Facebook page before: Latteria Soresina's Parmigiano Reggiano. This is a family favorite, although I think it's just as good bought by the slice and grated on top of pasta.
Don't use this in a lasagna, though. I mean, it's great, but it will put you on the sure-fire route to accidentally baking a $40 pan of lasagna.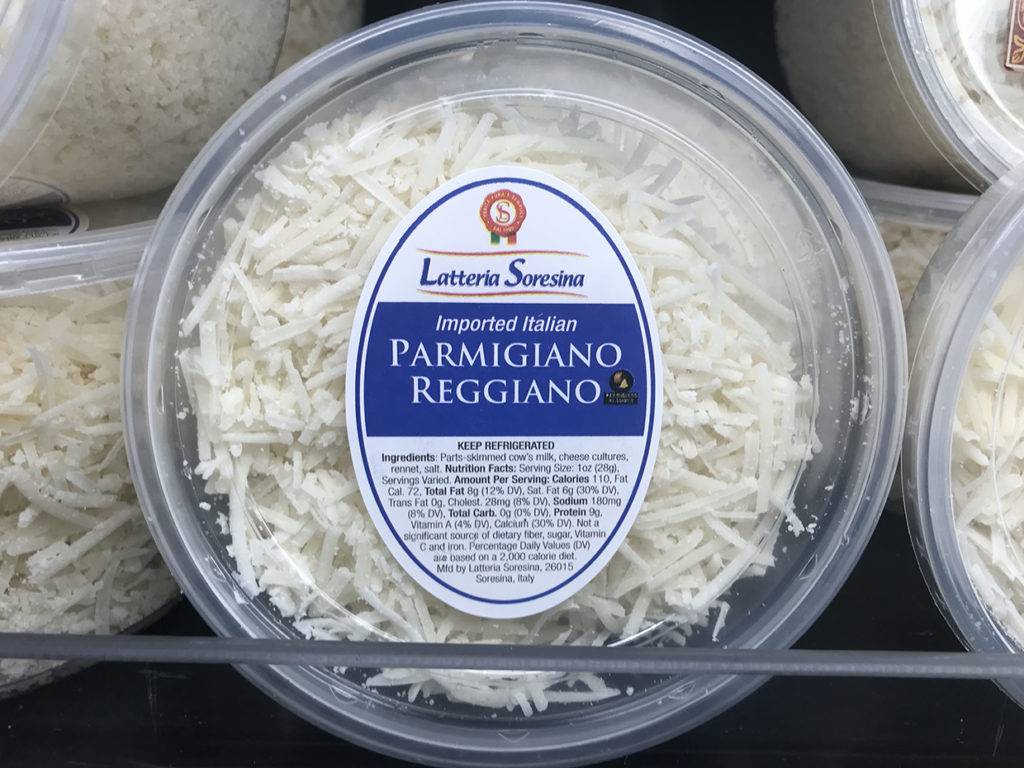 Below is another one that I tried (and enjoyed) but I didn't end up buying. After all, two slices is enough if I've got to come home to Liz and explain why I spent $25 on cheese. (Many of these will run you $8-12 per slice, by the way.)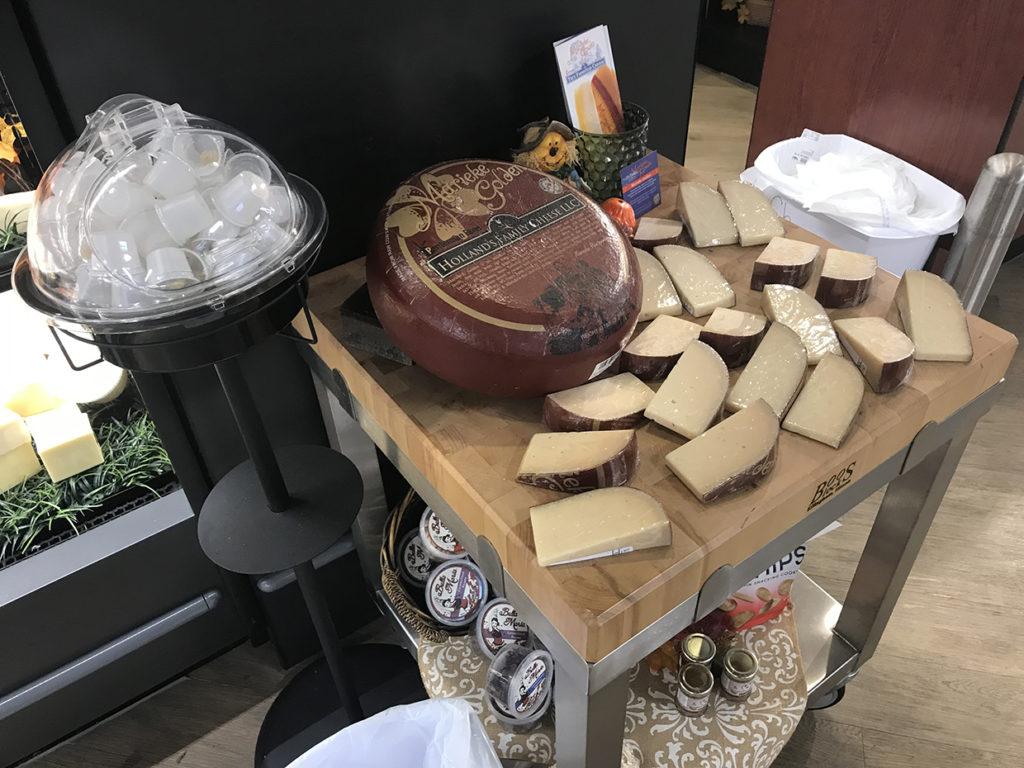 Well, okay — now that I've cast out all social awareness and weirdly rambled about cheese for the first 500 words of this post, let's move on to the next thing that I love to get at Reasor's.
2. Nice hot sauce selection!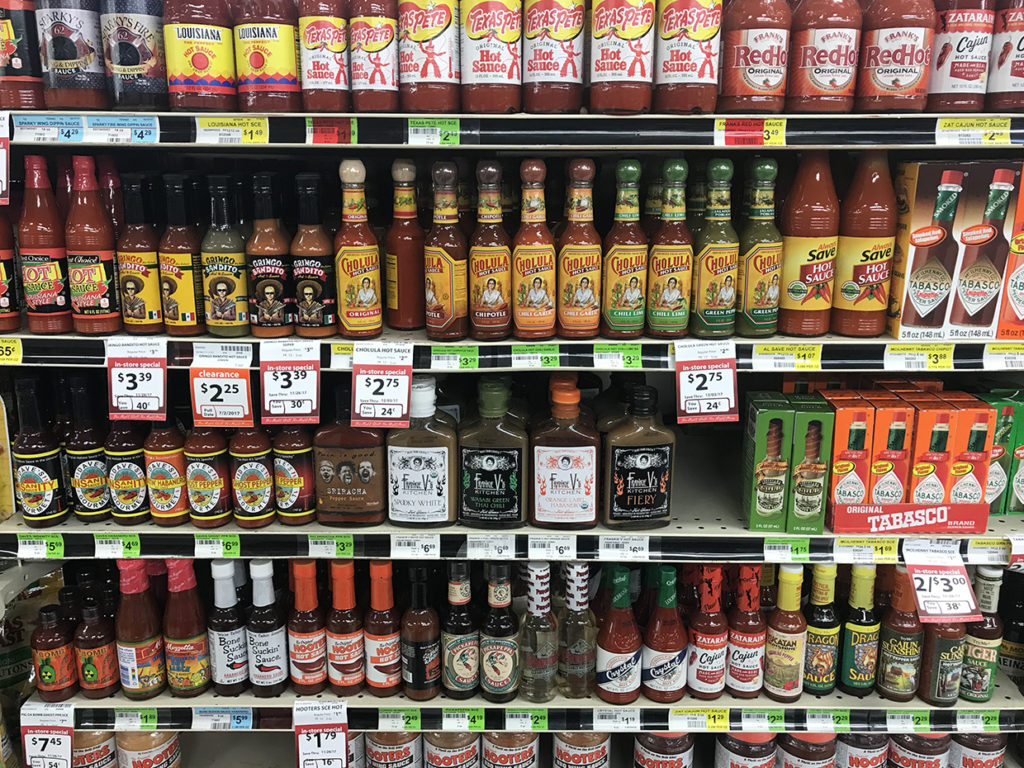 While you can fully expect to find your typical hot sauces (Tabasco, Crystal, Louisiana, Frank's Red Hot) at Reasor's, they have so much more than that.
And frankly, you can really screw up with some of the ones that are knocking on the door of 150,000+ Scoville units, so be smart, okay? Melinda's Habanero Sauce is great (and still pretty hot.) Luckily, some of the crazy ones all but warn you before you even pick them up, like Da Bomb Beyond Insanity.
The Frankie V's sauces are good, too, but they can get pretty toasty.
3. That Crazy Meat Counter
Just like we said at lunch, Reasor's range of meat-related offerings is pretty dynamic.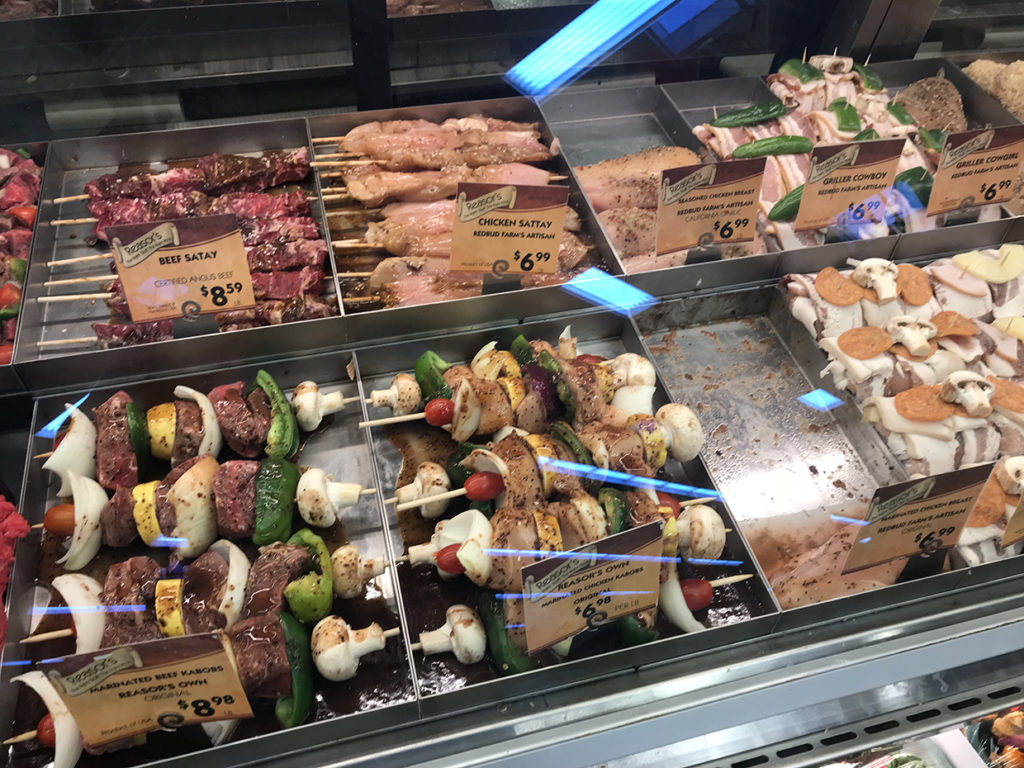 I've never bought their jalapeno pepper stuffer things because we make our own, but theirs look good, too.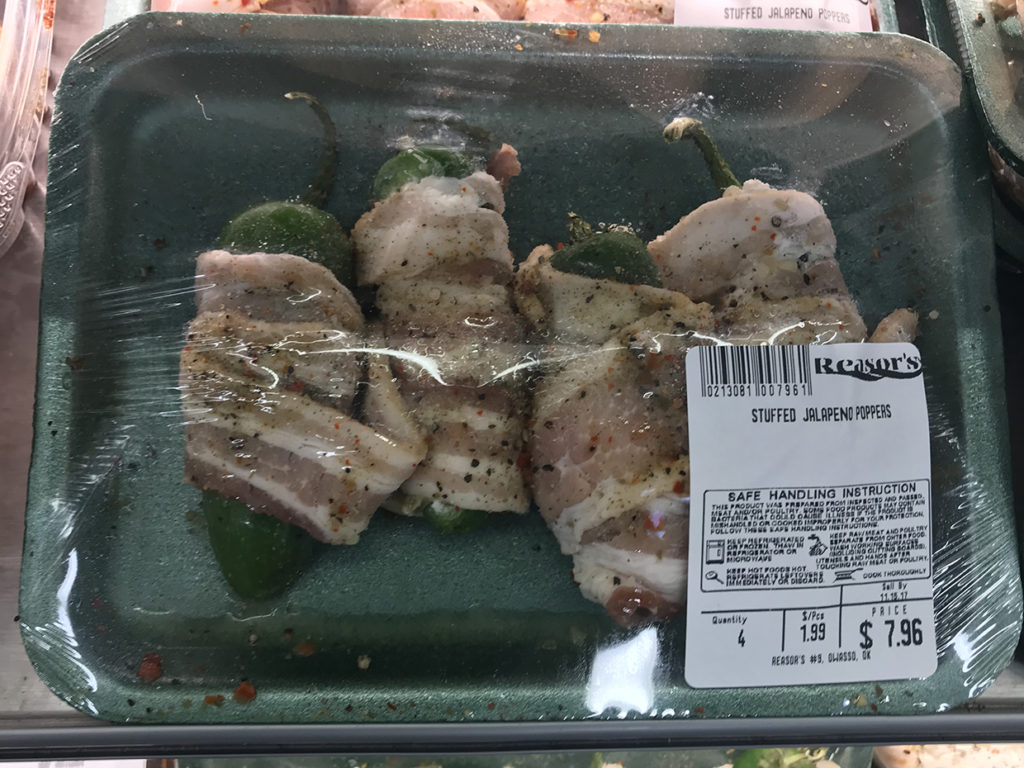 I don't know why we don't just make these ourselves, too, but we have and do buy their little chicken bacon bites that they sell and they are really good.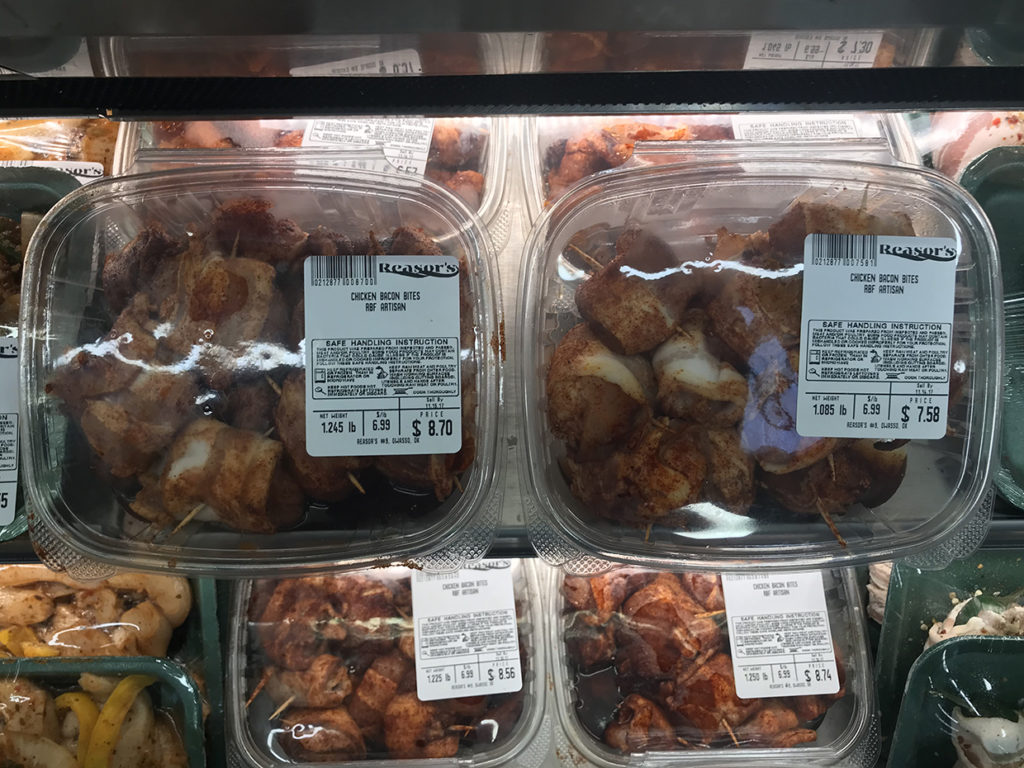 On top of all this, they have a "dry aging" locker, that I actually think is a pretty clever service to offer. Reasor's is always pretty good about that kind of stuff.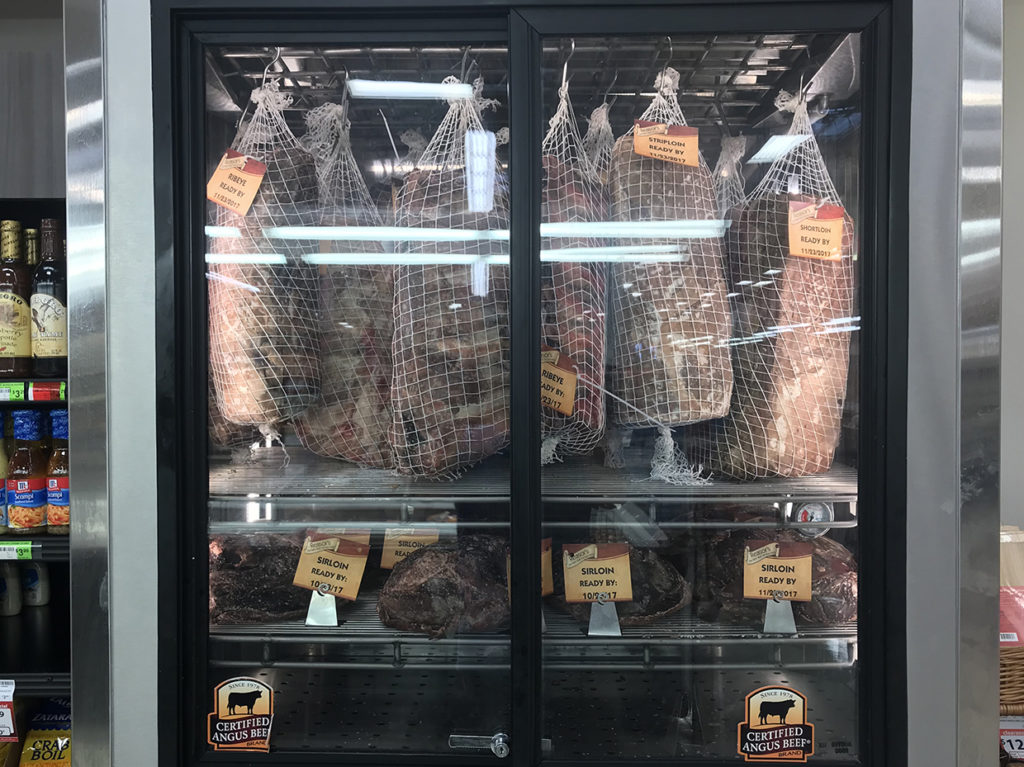 4. Gold Standard Honey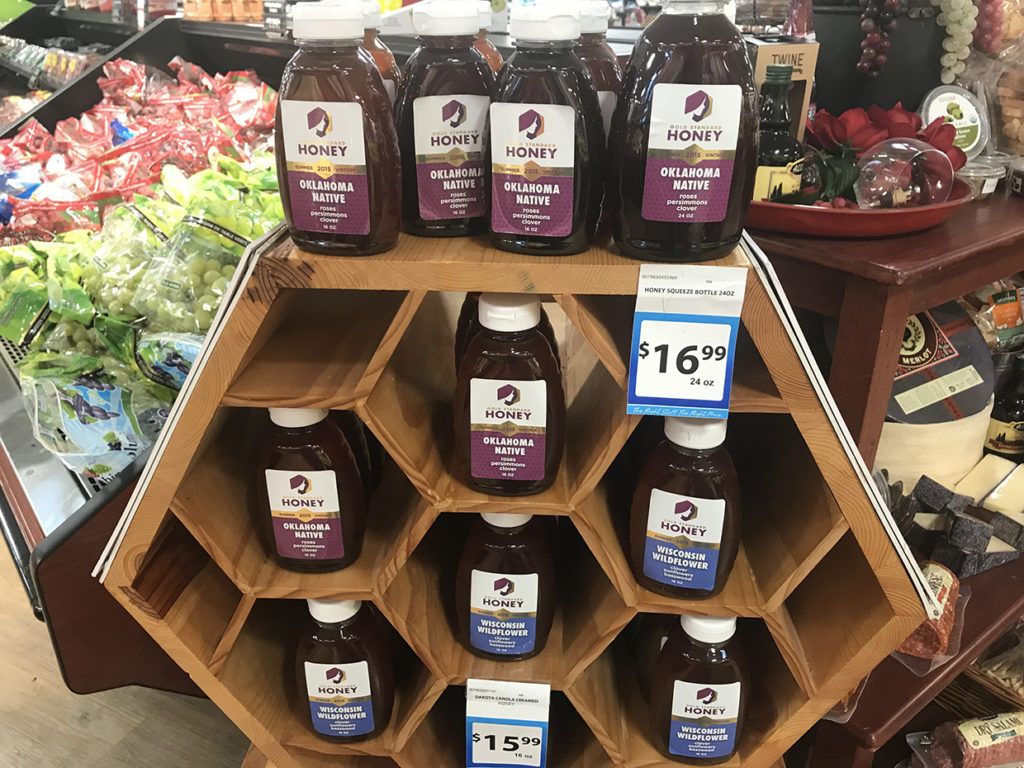 These people are awesome and their honey is awesome, too. Farmed (is that the right word?) straight out of Adair, Oklahoma, you used to have to go to the Brookside or Cherry Street Farmer's Markets to get Gold Standard, but you can buy this raw/natural honey at Reasor's, too.
5. Bulk Nuts, Seeds, and Dried Fruit, PLUS…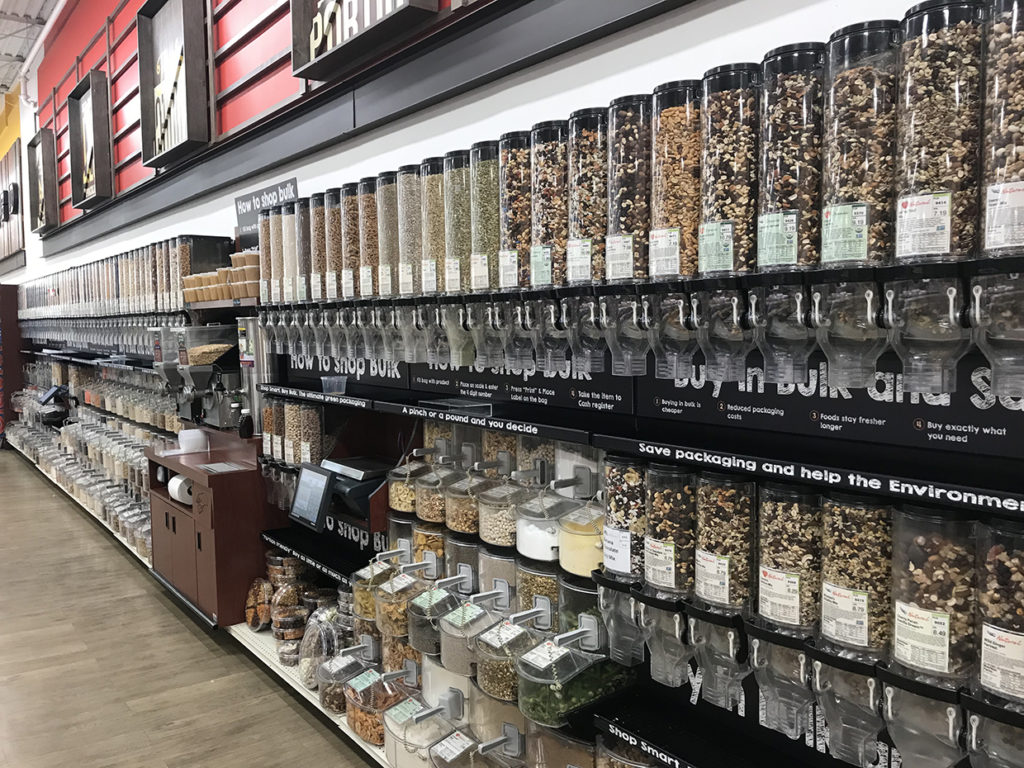 Here's another reason that I kinda just have to put the blinders on when I go to Reasor's.
I mean, I'm still going to have to approach this massive wall of goodies, but I'm specifically there to get raw almond butter and raw peanut butter. Speaking of which, how much fresher can you get than grinding your own peanut butter on site?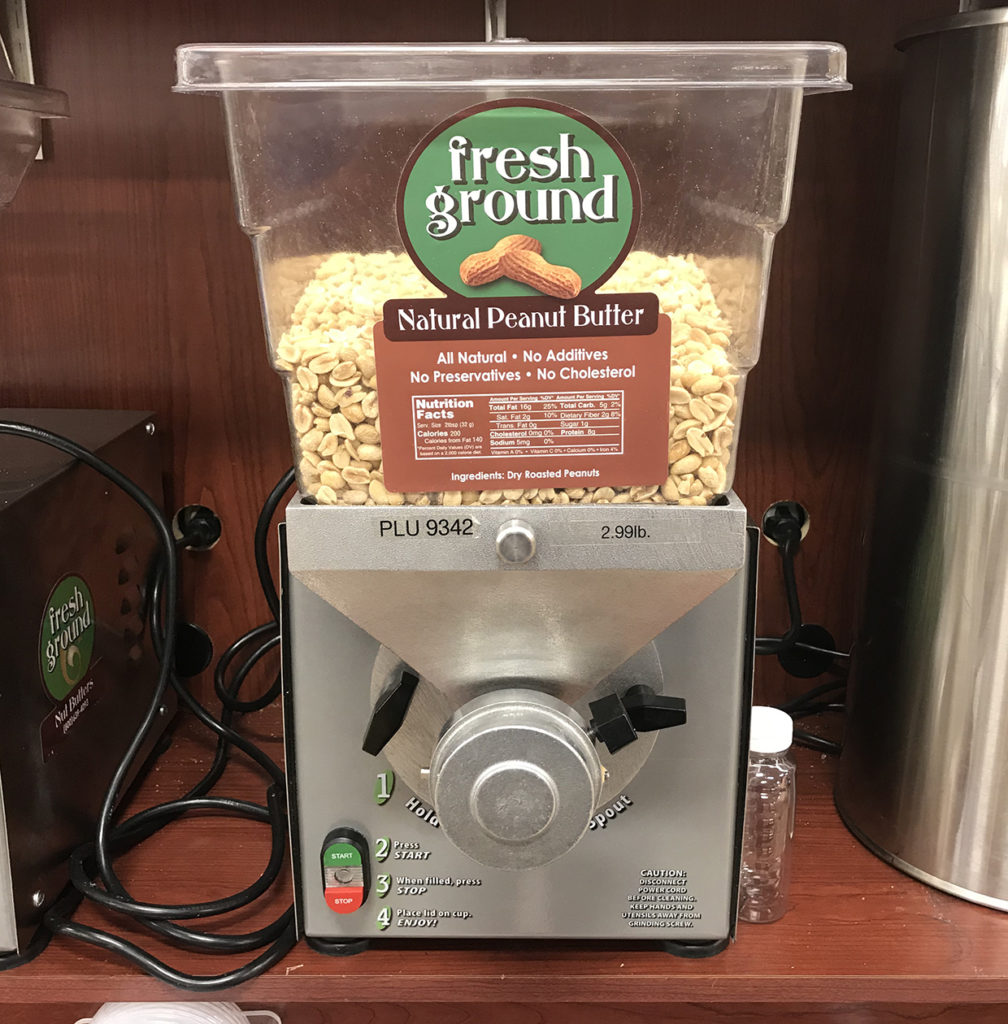 Alternatively, you can just buy it pre-ground in the tub, but what's the fun in that?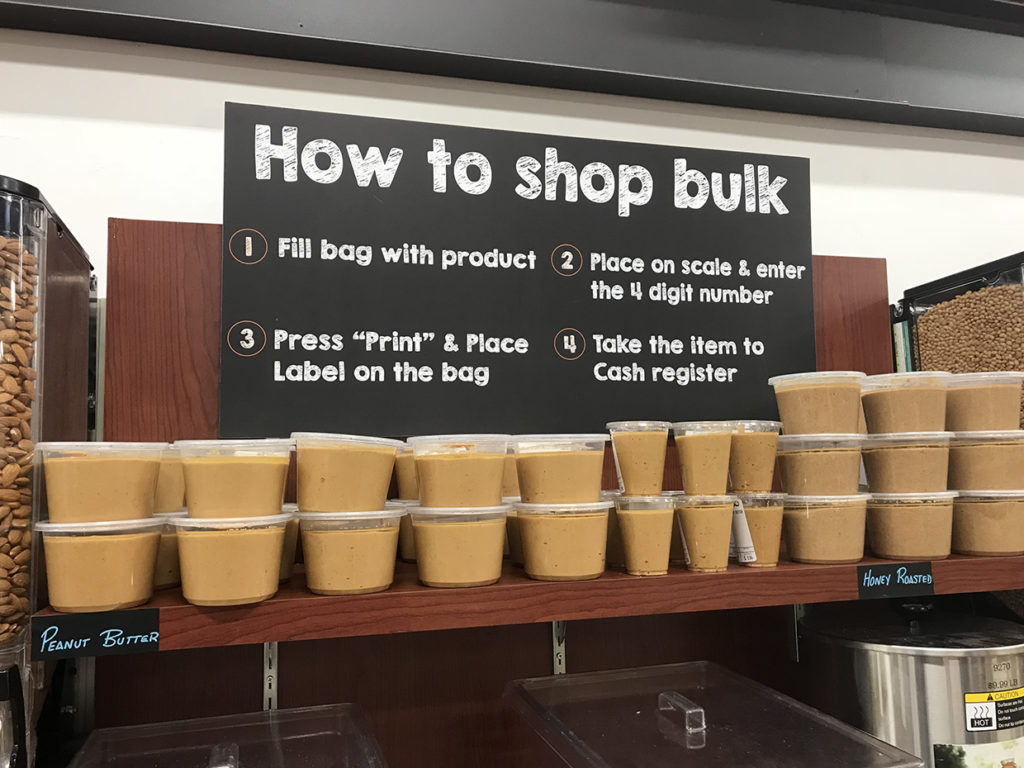 6. Tippin's French Silk Pie
Yet another item I'm fairly sure I've mentioned on Facebook, you used to have to actually go to Tippin's store on 61st or 71st Street (or wherever it was), right?
We typically nab one of these bad boys for our big Sunday lunches.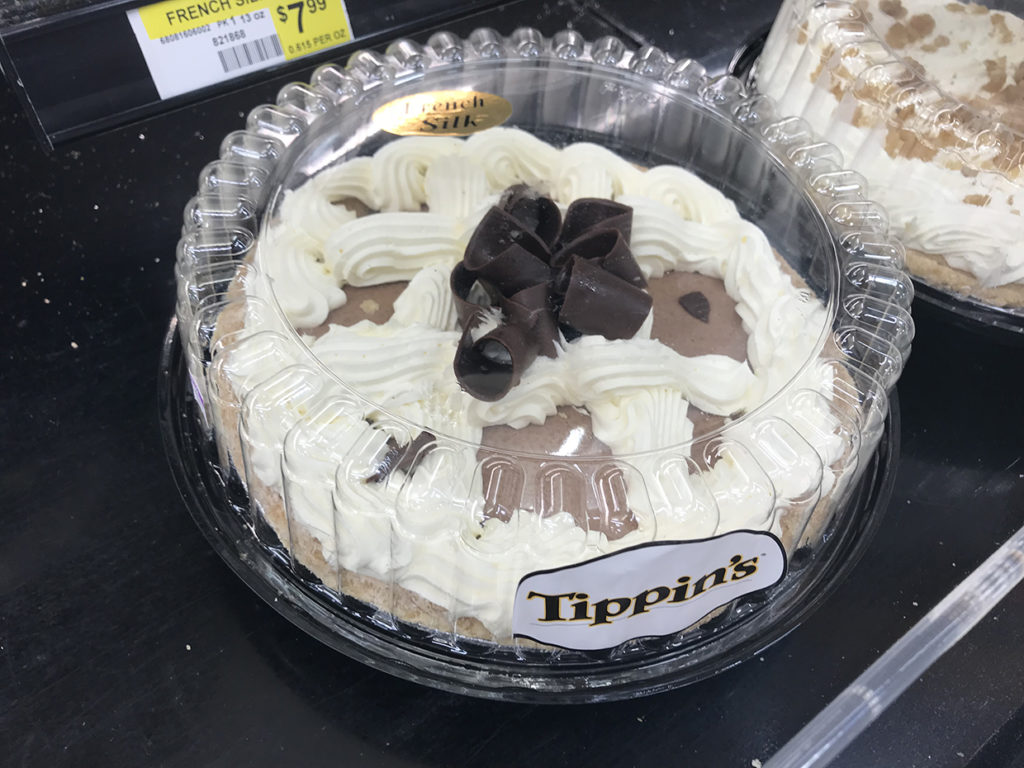 Reasor's also has their own impressive assortment of pastries and baked goods… I could go on and on about the bread, but that would probably just get weird like this cheese part of this post did.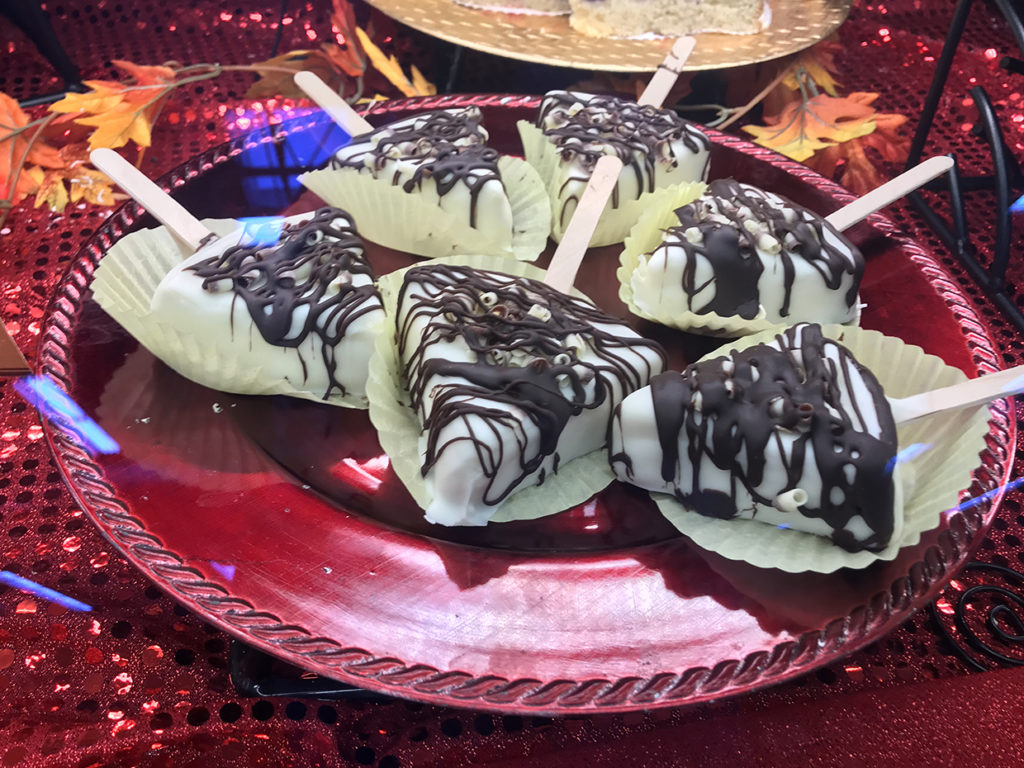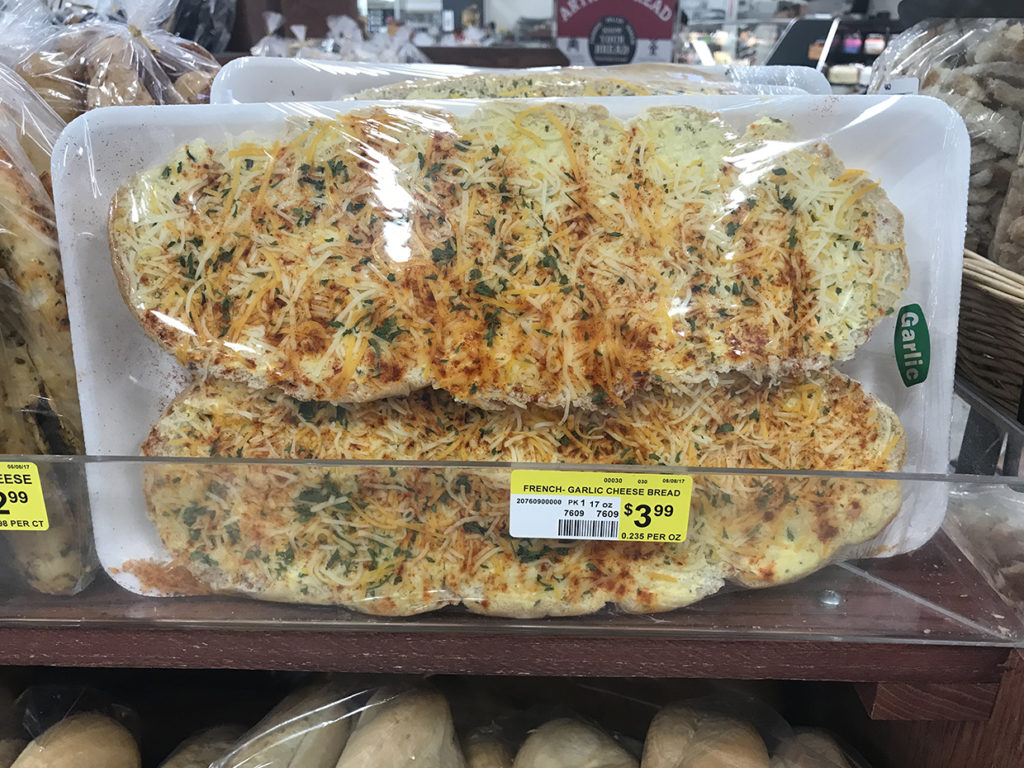 7. Mrs. Renfro's hot salsa and cheese sauce
I don't know what it is, but not only have I been on a big "hot stuff" kick for the last few months, but this Mrs. Renfro's stuff has also become a minor obsession. The ghost pepper and habanero salsas are pretty hot, but not scary hot. Like, still don't go shoveling them into your face before you find out how your brain is handling that first dipped chip, but just know it's not quite as hot as your habanero hot sauces, per se.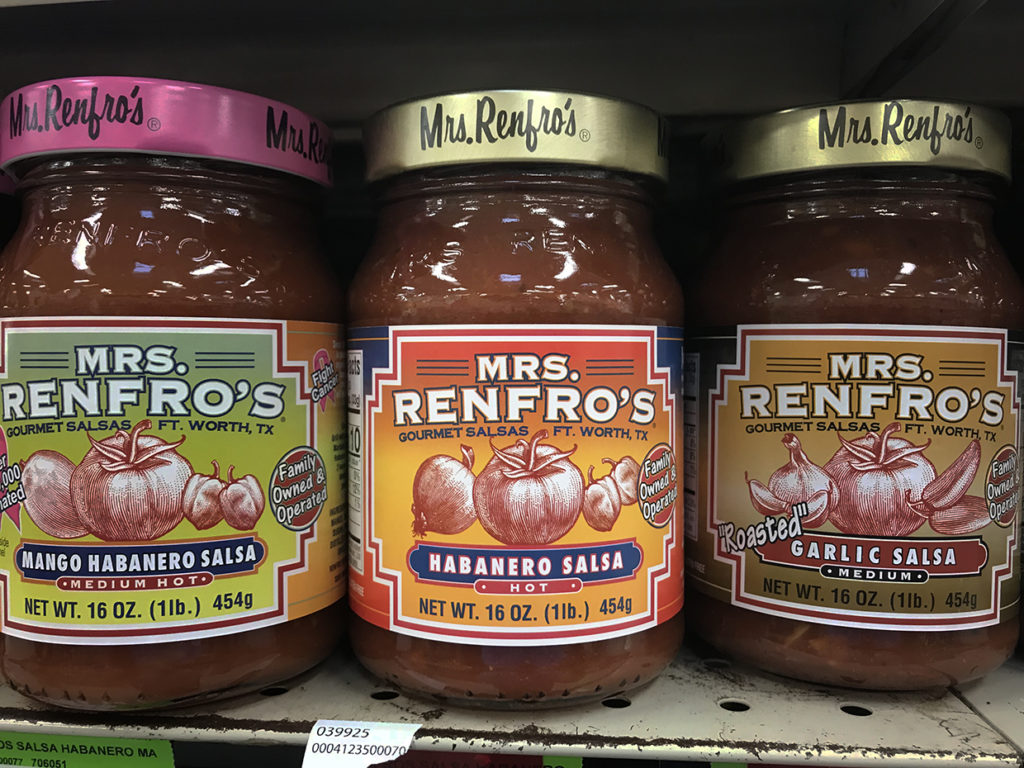 The other Mrs. Renfro's product I picked up the other day was the ghost pepper nacho cheese sauce. Oh, here I go getting all weird about cheese again. Just kidding. This stuff is good though.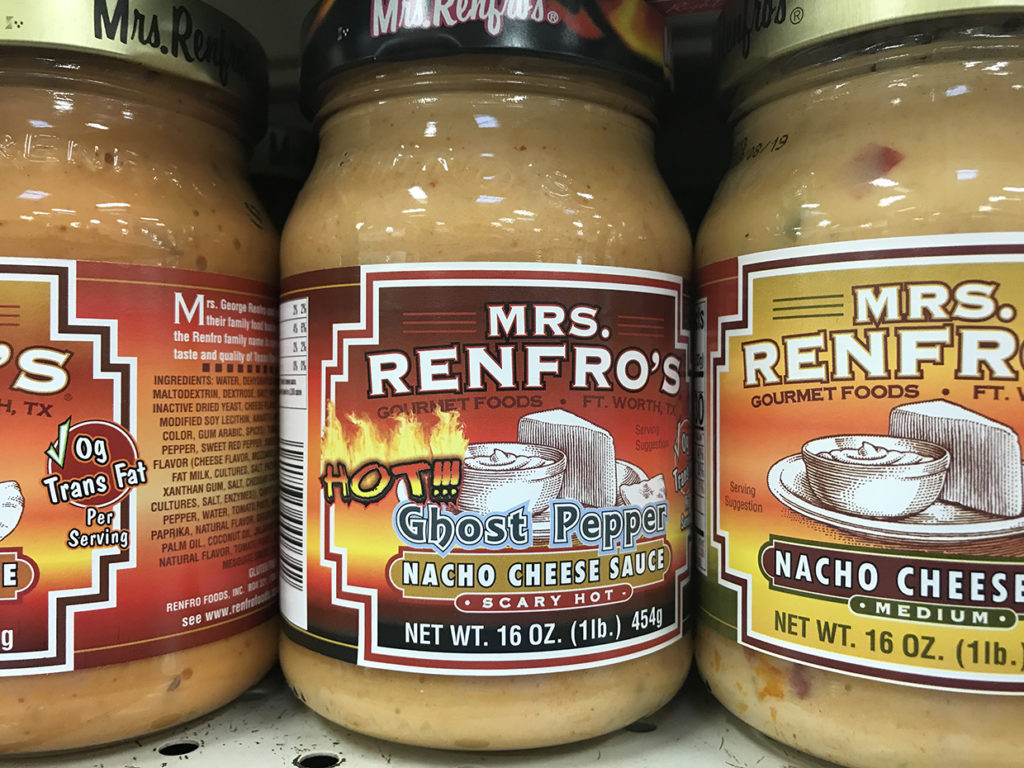 Reasor's actually has a huge (surprise, surprise) selection of salsas… they aren't by the hot sauces, though. They're back on the aisle with all the taco seasonings and Mexican food stuff.
8. Organic Valley Ghee Clarified Butter
Yeah, this sounds like a weird one at first, but if you've ever done the Whole30 diet, you realize that you might need to make acquaintances with this stuff in substitute of real butter. You can get this at Sprouts, too — but if my memory serves me correctly — it's cheaper here.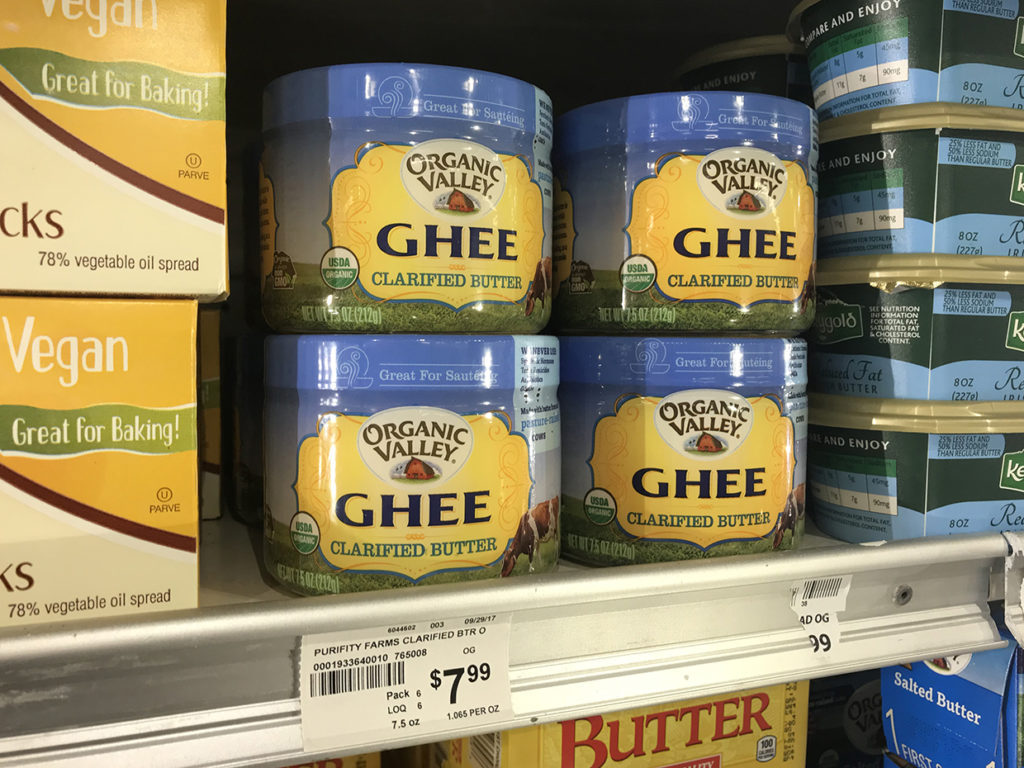 9. BBQ Sauce Galore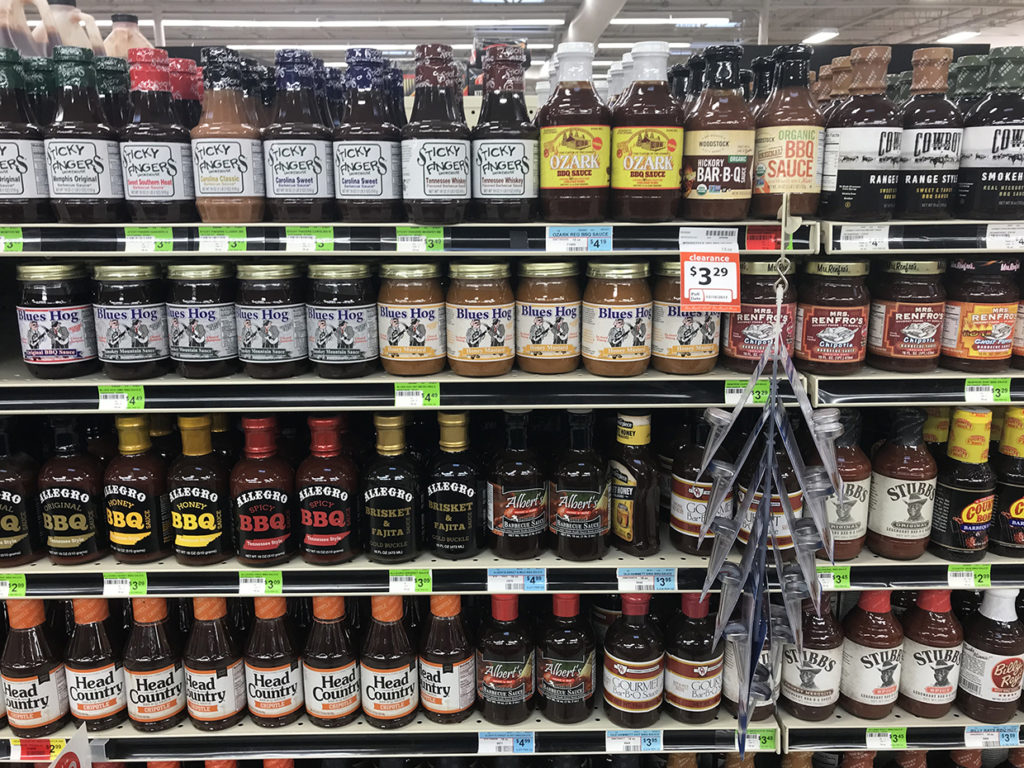 Would it surprise you if I told you that Reasor's had an insane selection of BBQ sauce? I didn't think so.
Of course, I'm a Head Country guy (which they sell the whole slough of their product line, anyway), but if you're into trying some different stuff, this is the place to pick it up.
Here's a power move for your next cook-out: pick up one of the "Carolina-style" sauces that they sell at Reasor's (in addition to your "real" BBQ sauce choice.) Don't tell people what it is and cook half or less of your meat with it.
10. Dietz & Watson Mustards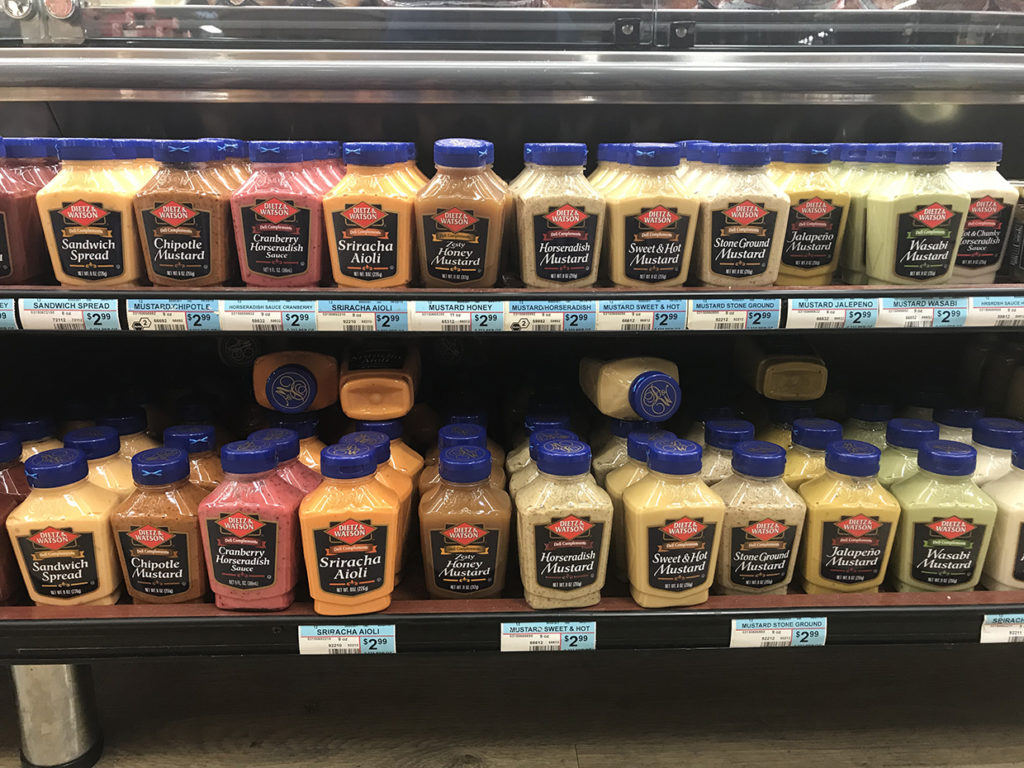 I think I'm starting to realize that I really just like companies that offer a silly amount of variations of their main product.
Here's another one.
Dietz & Watson has become another one of those items of which I have to try a new version every other time I visit Reasor's.
My favorite? By far, the sriracha aioli. Which one would I pass on? I'm going to have to say the cranberry horseradish. I mean, I can get down on some weird stuff (food, that is?), but this one I just can't wrap my taste buds around. Whatever.
11. The Drinks
I put "The Drinks" because although I really just go down this aisle to by LaCroix (not the type in this picture — I'm all about the LaCroix Cerise Limon), the thing that most people don't realize is that Reasor's as a — everybody at the same time, class — huge selection of a craft sodas.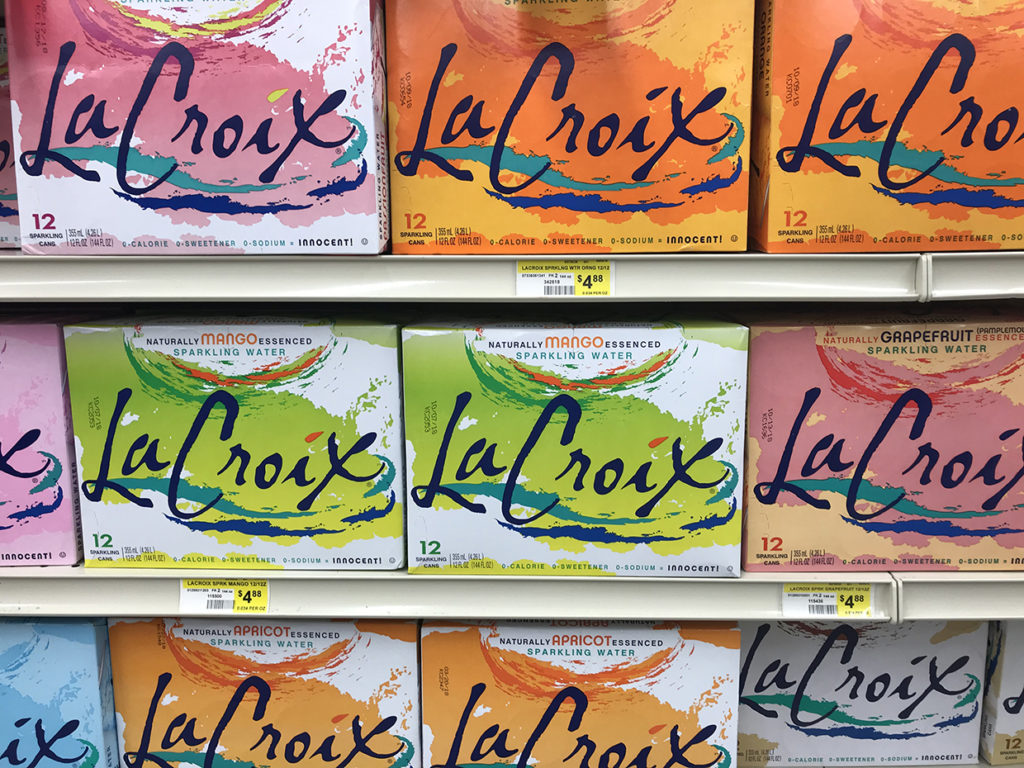 Were you really shocked that Reasor's has a huge selection of oddball sodas?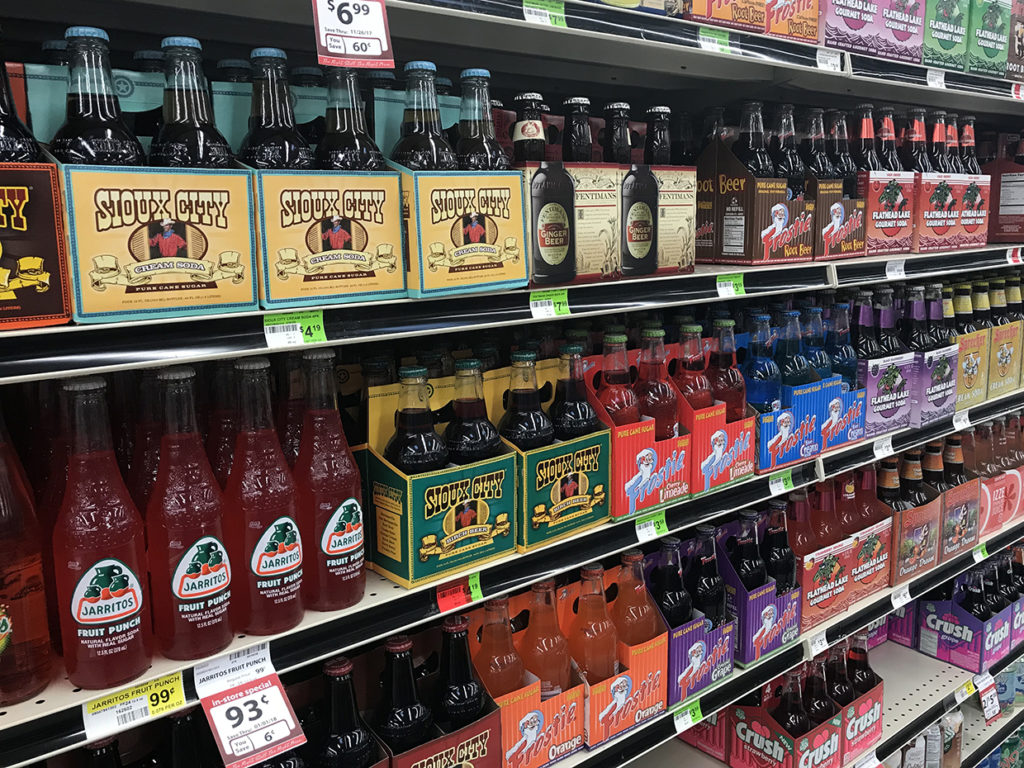 That's all, folks.
Hope you all enjoyed this! I had fun writing it. Maybe I'll do more posts like this in the future.