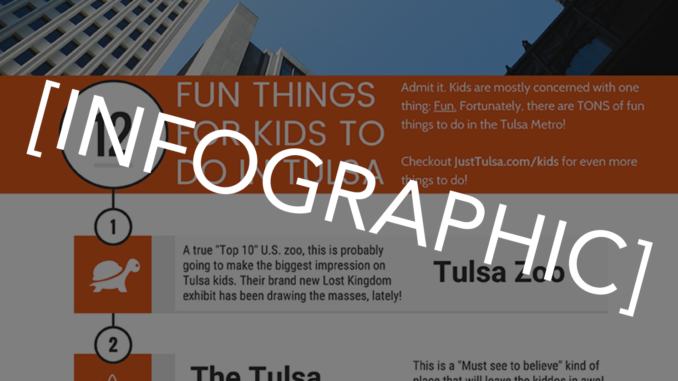 What are some fun things to do with kids in Tulsa?
From corner to corner of the Tulsa Metro, there are numerous places you can take your kids to have fun. Here's a short guide you can save to the Photo Gallery on your phone for quick reference! Enjoy!
Click here to see the original list of 22 fun things for your kids to do in Tulsa!
And here's the even bigger list of 74 fun things to do in Tulsa for anyone!

Looking for more information on these places?
Check out the links below for access to their websites and Facebook pages, for hours, locations, costs, and more.